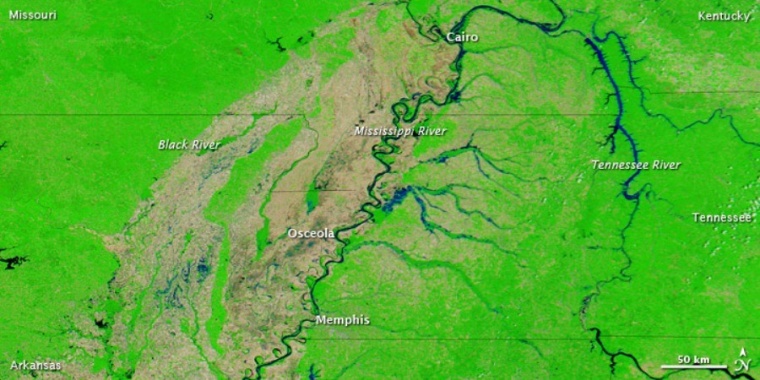 Before-and-after satellite imagery reveals how much this month's flooding has changed the shape of the Mississippi River.
The upper image was captured by NASA's Aqua satellite, using its Moderate Resolution Imaging Spectroradiometer, or MODIS, on May 5, 2011. The lower image was taken exactly one year earlier with the same imaging instrument.
Both images use a combination of infrared and visible light to distinguish between different surface features. The water is shown in shades of blue. The clouds visible in this month's image are a pale blue-green. Vegetation is green, and soil is brown. Such images can be used to assess the floods' long-term effects on agriculture in the region.
More satellite views in the news:
Connect with the Cosmic Log community by "liking" the log's Facebook page or following @b0yle on Twitter. You can also check out "The Case for Pluto," Alan's book about the controversial dwarf planet and the search for new worlds.