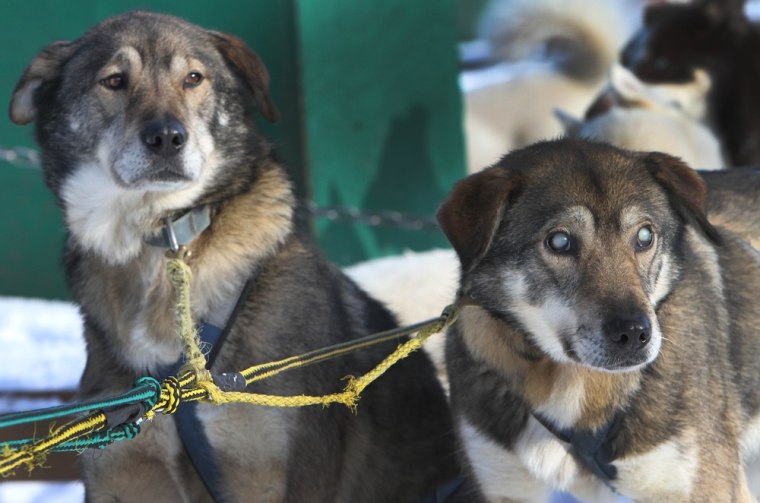 The Associated Press reports — When Gonzo started tripping over his food dish three years ago, no one could explain or stop the Alaskan husky's quickly advancing blindness. But a veterinarian offered some simple advice: "Run this dog."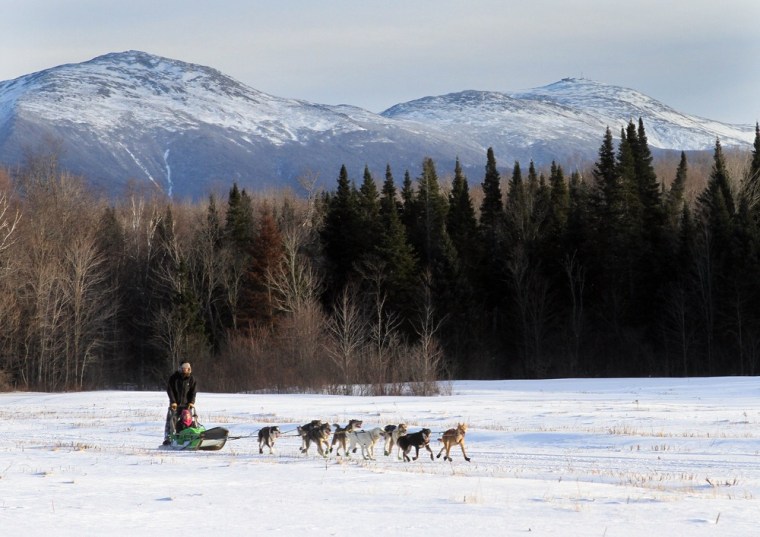 Gonzo, one of 120 dogs at Muddy Paw Sled Dog Kennel, was happy to comply. With help from his brother, Poncho, he soon resumed his place pulling a sled all over New Hampshire's North Country to the delight of tourists and his caretakers, who quickly realized that if Gonzo didn't treat his blindness like an obstacle, neither would they. 
Kennel owner Neil Beaulieu describes a spring day when he took the pair for a ride on a trail known for its deep snow, and Gonzo strayed to the edge of the trail and stumbled. With the team still moving forward, Poncho reached over, dug his head in the snow and pulled his brother out, grabbing his harness with his teeth.
"He essentially picked him out of the powder ... threw him back on the trail and never skipped a beat," Beaulieu said. "I've run dogs in a lot of places, all over the country, and it was the most amazing thing I've ever seen sled dogs do." Read the full story.
Video: Huskies train for famous sled dog rally in Scotland