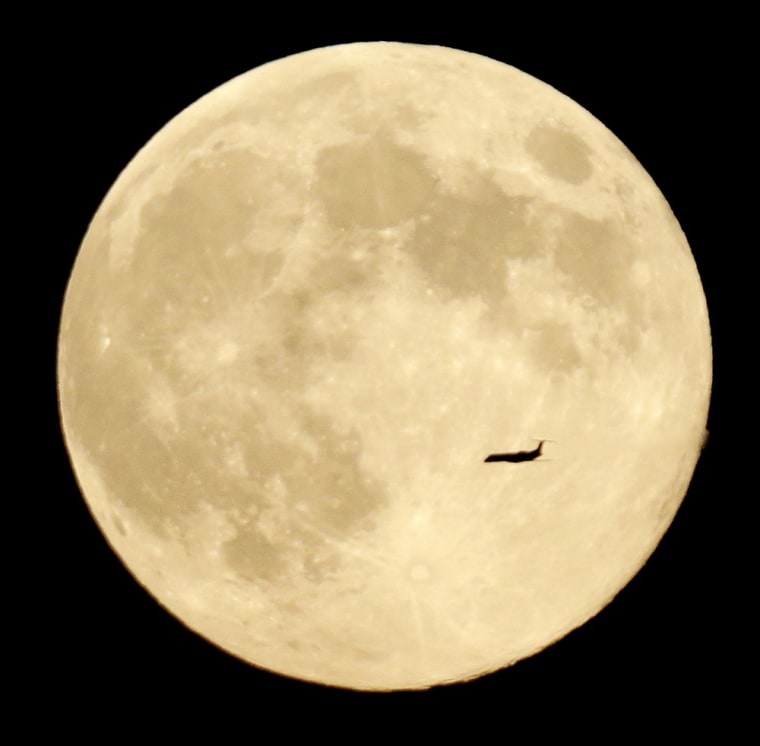 The hubbub over this week's "blue moon" produced some uncommonly good pictures of a phenomenon that many people take for granted: the full moon.
Tuesday marked the third full moon out of four in the summer season — which fits the definition of a "blue moon" as laid out by the Maine Farmers' Almanac in 1937.
Each season of the year is assured of having three full moons — for example, an early summer moon, a midsummer moon and a late summer moon. But when there are four full moons in a season, there's not an easy label for full moon No. 3. That's how the term "blue moon" came to be employed for that third occurrence.
"Once in a blue moon" was used long before 1937 to refer to an event that happens very rarely, if ever. Centuries before, in fact.
The phrase picked up yet another definition in 1946, when a columnist for Sky and Telescope magazine used it to refer to the second full moon in a calendar month. By that definition, the next blue moon is due to occur on July 31, 2015. By the older definition, based on seasons, the next blue moon comes on May 21, 2016. Consult the Blue Moon Calendar to keep up to date.
Whichever definition you use, a blue moon should be something to look forward to with anticipation, and look back on with wonder. Check out these views of this week's blue moon — and for still more to moon over, take a look at the online galleries offered by SpaceWeather.com and Space.com.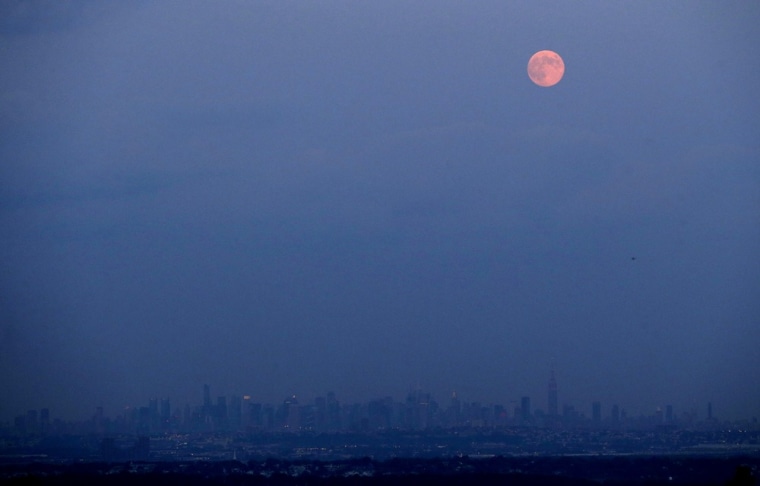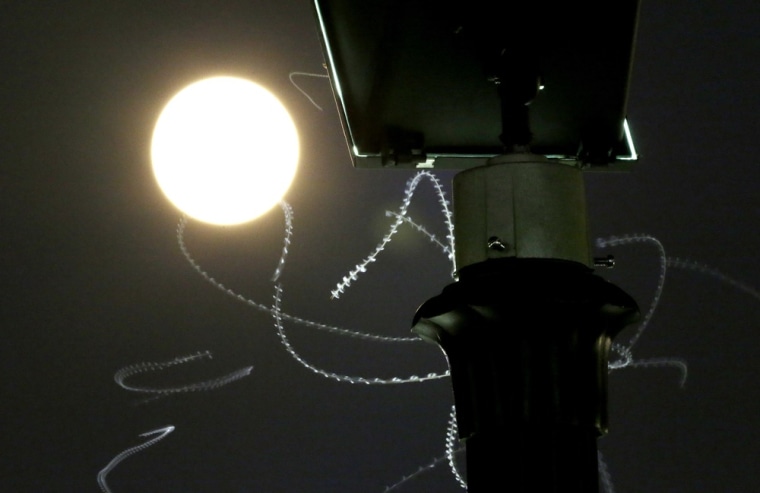 More about the moon:
Alan Boyle is NBCNews.com's science editor. Connect with the Cosmic Log community by "liking" the NBC News Science Facebook page, following @b0yle on Twitter and adding the Cosmic Log page to your Google+ presence. To keep up with NBCNews.com's stories about science and space, sign up for the Tech & Science newsletter, delivered to your email in-box every weekday. You can also check out "The Case for Pluto," my book about the controversial dwarf planet and the search for new worlds.