GRAPHIC WARNING: Contains images which some viewers may find disturbing.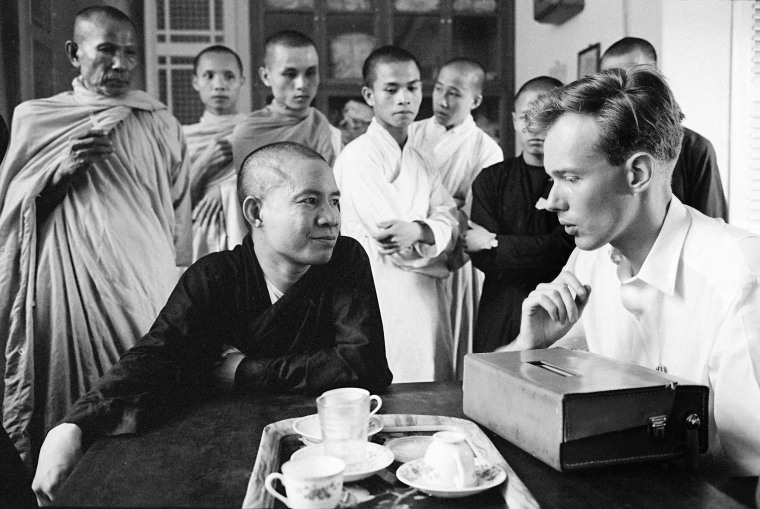 Fifty years ago today, an Associated Press correspondent made a series of photographs that would shock a president and impact U.S. policy on the Vietnam War.
View AP's interactive timeline of the day the photograph was made and its 15 hour journey from capture to publication.
The story of how that happened began at 9 p.m. on June 10, 1963, when journalist Malcolm Wilde Browne received a cryptic message that something important would happen at a memorial service organized by Buddhist monks the next morning.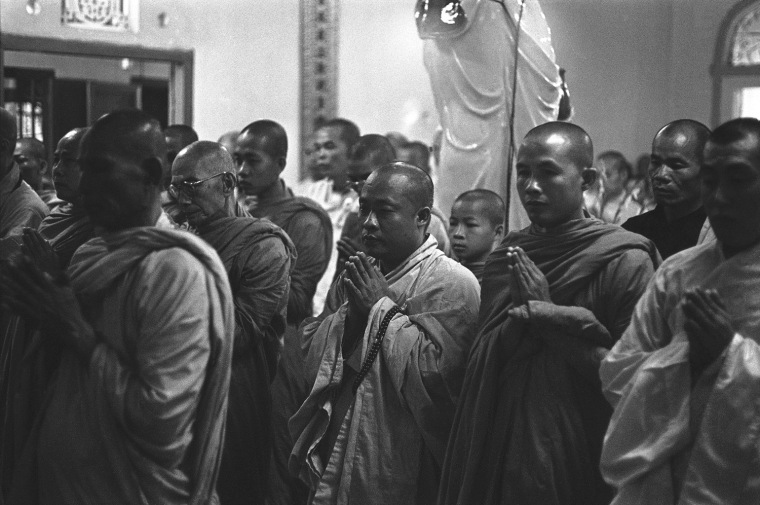 As day broke on June 11, the service started with nuns and monks chanting in the temple. After a while, the group moved onto the streets, chanting in a procession. The group paused to surround a car, and then took out a can of aviation fuel.
"I realized at that moment exactly what was happening, and began to take pictures a few seconds apart," wrote Browne in a letter to AP General Manager Wes Gallagher on Sept. 30, 1963.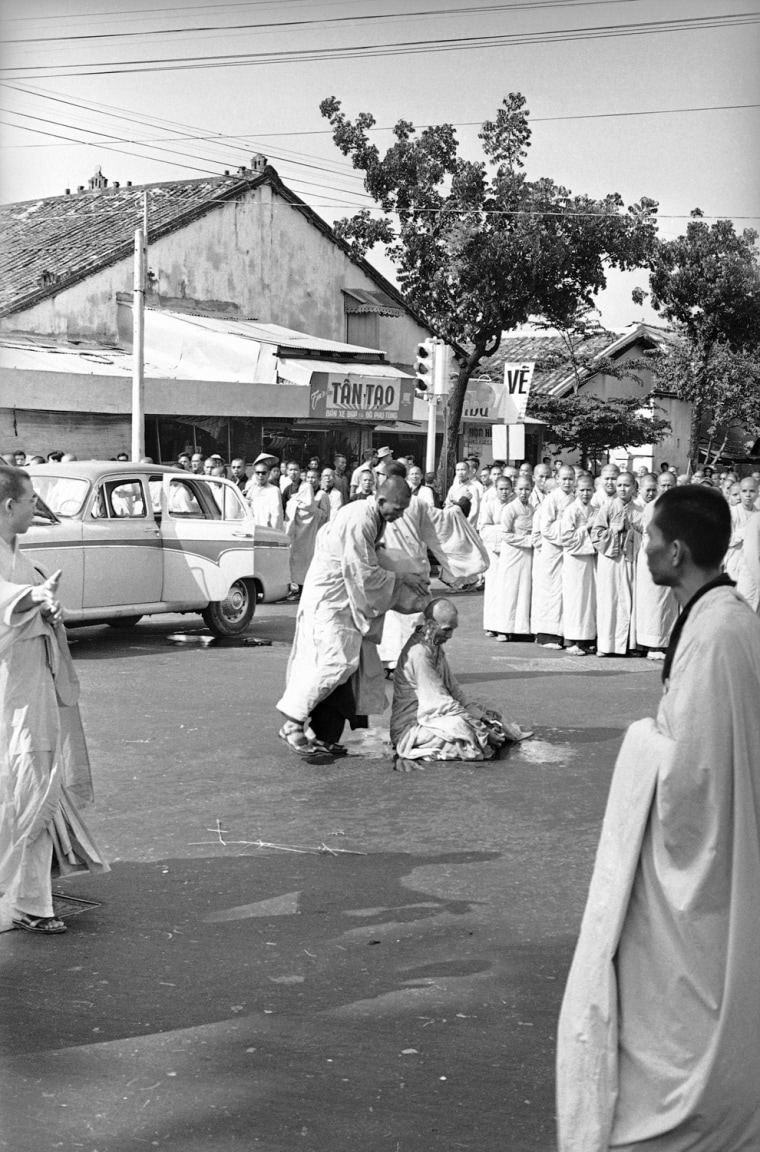 One of the monks sat down in the street, and fellow monks covered him in nearly five gallons of fuel. Moments later, Thich Quang Duc struck a match and set himself ablaze. It was then that Browne made the photo that left an indelible impression on people across the globe, a scene shown below.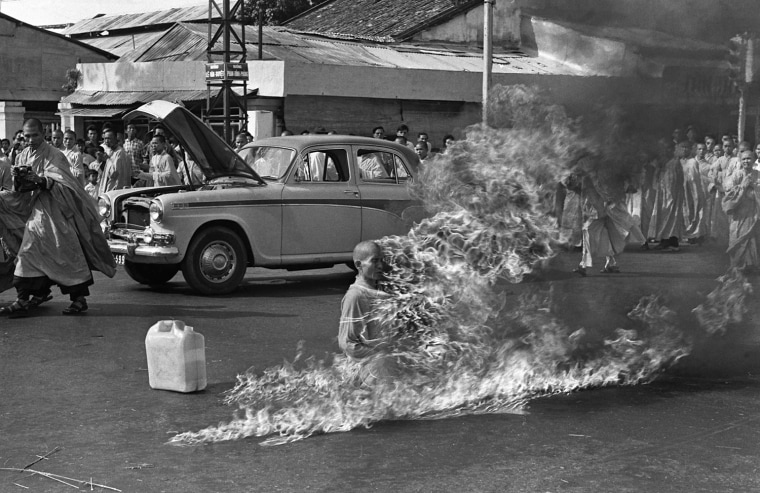 While the image above is more familiar today, it was not the photo that was widely published in newspapers at the time. It was sent over the wire a few days after the image below, a version of which was used in papers worldwide a mere 15 hours after Thich Quang set himself on fire.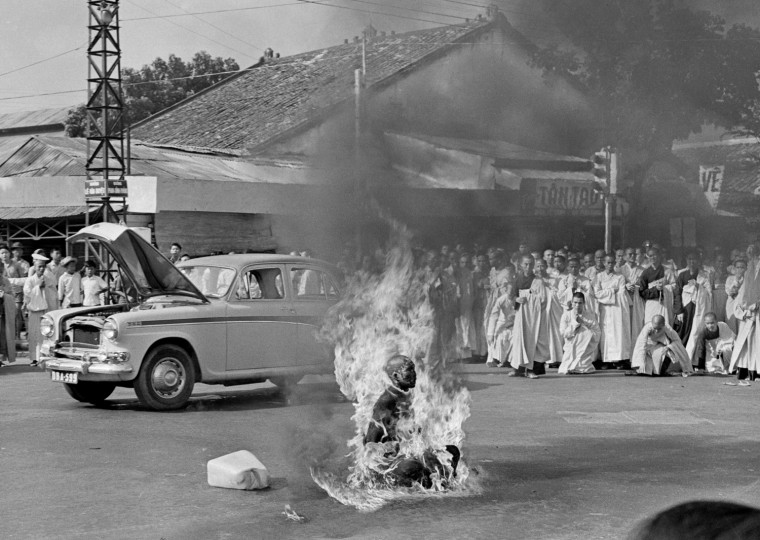 The photo compelled President John F. Kennedy to reassess U.S. policy on Vietnam, ultimately increasing the number of troops. 
Browne died on Aug. 27, 2012 in New Hampshire at age 81.
For an interactive timeline of the photograph's 15 hour journey from capture to publication, visit AP's website.