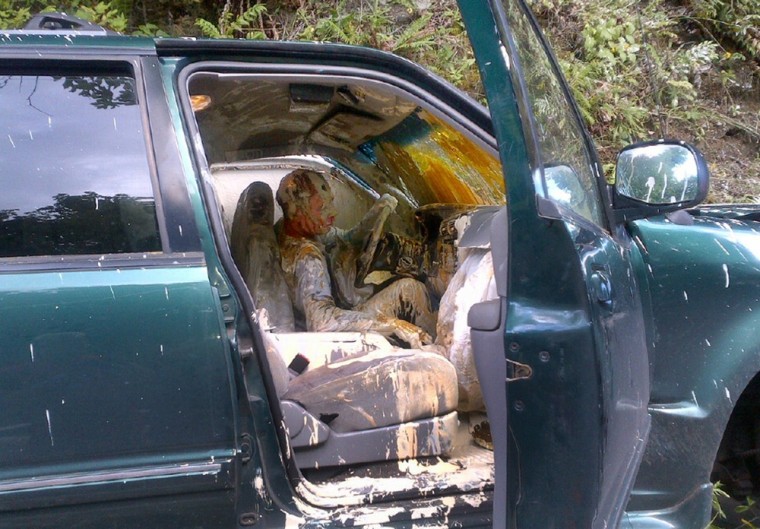 The Associated Press
BELFAIR, WASH. — Washington State Patrol Trooper Russ Winger says the driver was hauling five-gallon buckets of latex paint in various colors Tuesday afternoon when he somehow lost control of his SUV and ran off a state highway near Belfair, southwest of Seattle. The paint went flying, coating the man, his black dog and the interior of the vehicle.
KOMO-TV said the man suffered minor injuries and was taken to a nearby hospital. Winger did not identify him.
The trooper and an off-duty firefighter who happened by found a nearby resident who let them bathe the dog in her yard. Using her water hose and some borrowed shampoo, they turned the "gray dog" back to black.
Winger says the local humane society agreed to care for the dog temporarily.