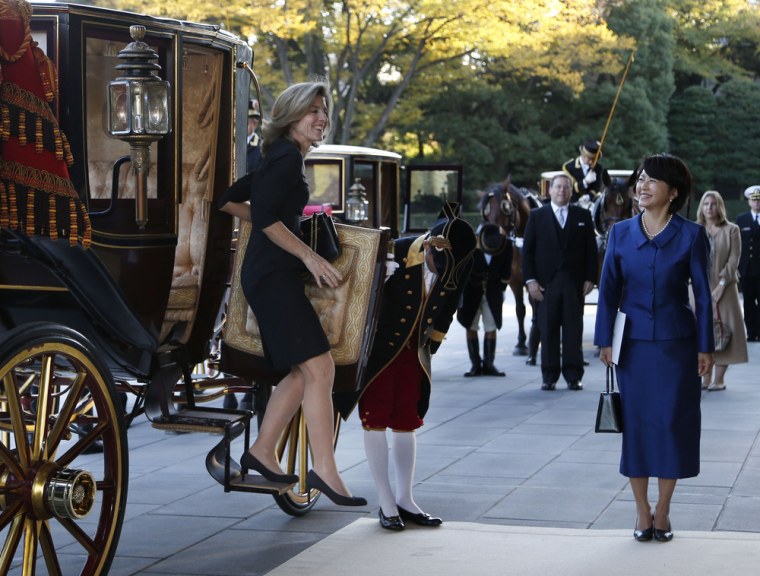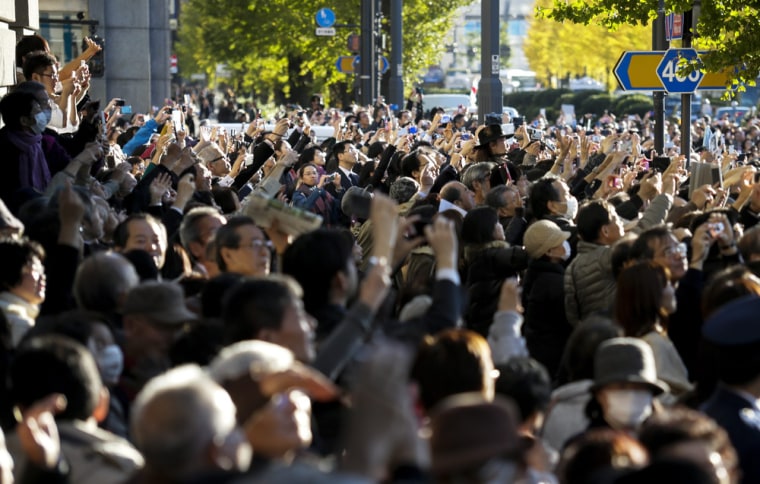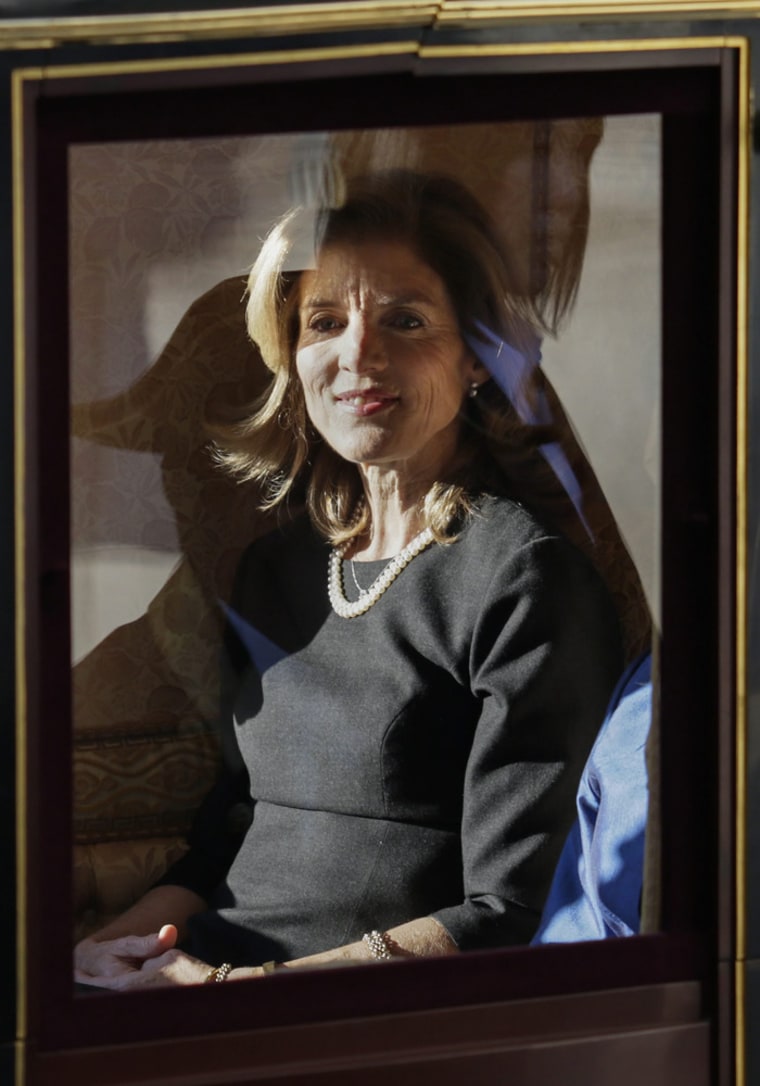 Thousands of well-wishers lined the streets of Tokyo to catch a glimpse of Caroline Kennedy on Tuesday as the new U.S. Ambassador to Japan traveled by horse-drawn carriage to meet the emperor at the Imperial Palace.
Kennedy, who arrived in Tokyo last week to take up the post, presented her credentials to Emperor Akihito in a formal court ceremony at the palace. 
Her warm welcome to the country has been partially attributed to the enduring respect felt towards her father, slain U.S. President John F. Kennedy.
"The Japanese people feel closest to her father of all presidents, and in that sense I'd like to offer my hearty welcome," chief cabinet spokesman Yoshihide Suga told a news conference on Friday.
Writing on Twitter, Kennedy said she had been honored to take part in the ceremony, adding "What a memorable day!"
-- The Associated Press, Agence France-Presse and Reuters contributed to this report
Related:
INTERACTIVE: 'Everything changed': Remembering JFK, 50 years past
Slideshow: John F. Kennedy's legacy