Russian Sergey Mikhaylovich Prokudin-Gorsky took these groundbreaking images in the early 20th century in Dagestan, a region of what was then the Russian Empire. The photos, now part of the Library of Congress, are a unique look at Russia on the cusp of the 1917 revolution that would lead to the formation of the Soviet Union.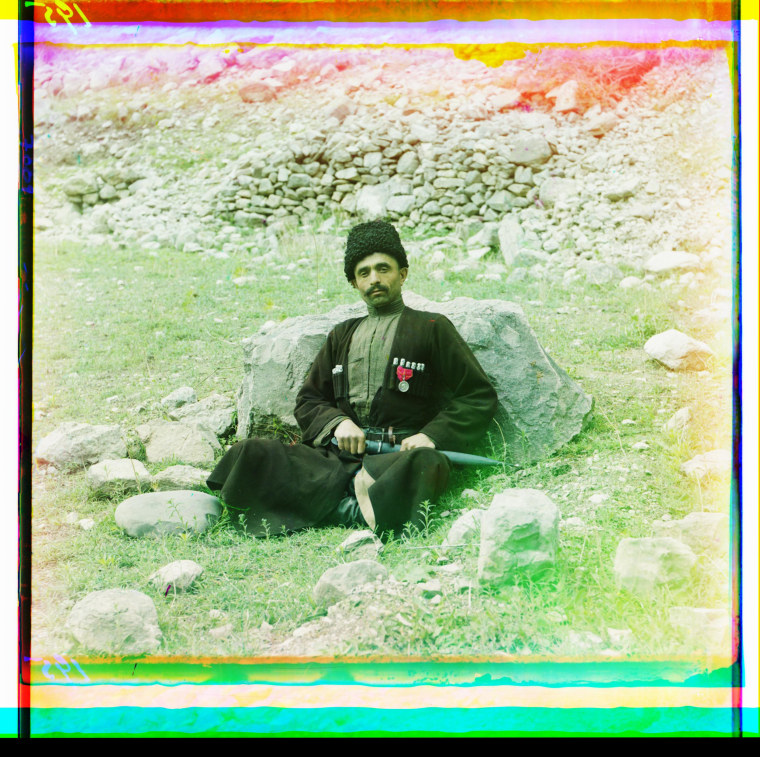 Before making these photographs, Prokudin-Gorsky traveled around Europe, learning and furthering the technical processes of photography. In 1907, with the approval of Tsar Nicholas II and a custom darkroom in a railroad car, Prokudin-Gorsky roamed the Russian Empire with his camera in hopes that students would eventually learn about the diverse cultures of the sprawling land.
One of the most fascinating aspects of the series is that while the original photographs were captured in black and white, they were made in such a way that the final product was in vivid color. For each scene, three separate photographs were made in rapid succession, each with a different color filter. Filtered light (red, green and blue) was then shown through three different glass panes and a single color image would be projected on a wall. Head over to the Library of Congress for a complete description of the process. The photographs on this post are digital composites from scans of the glass plates.