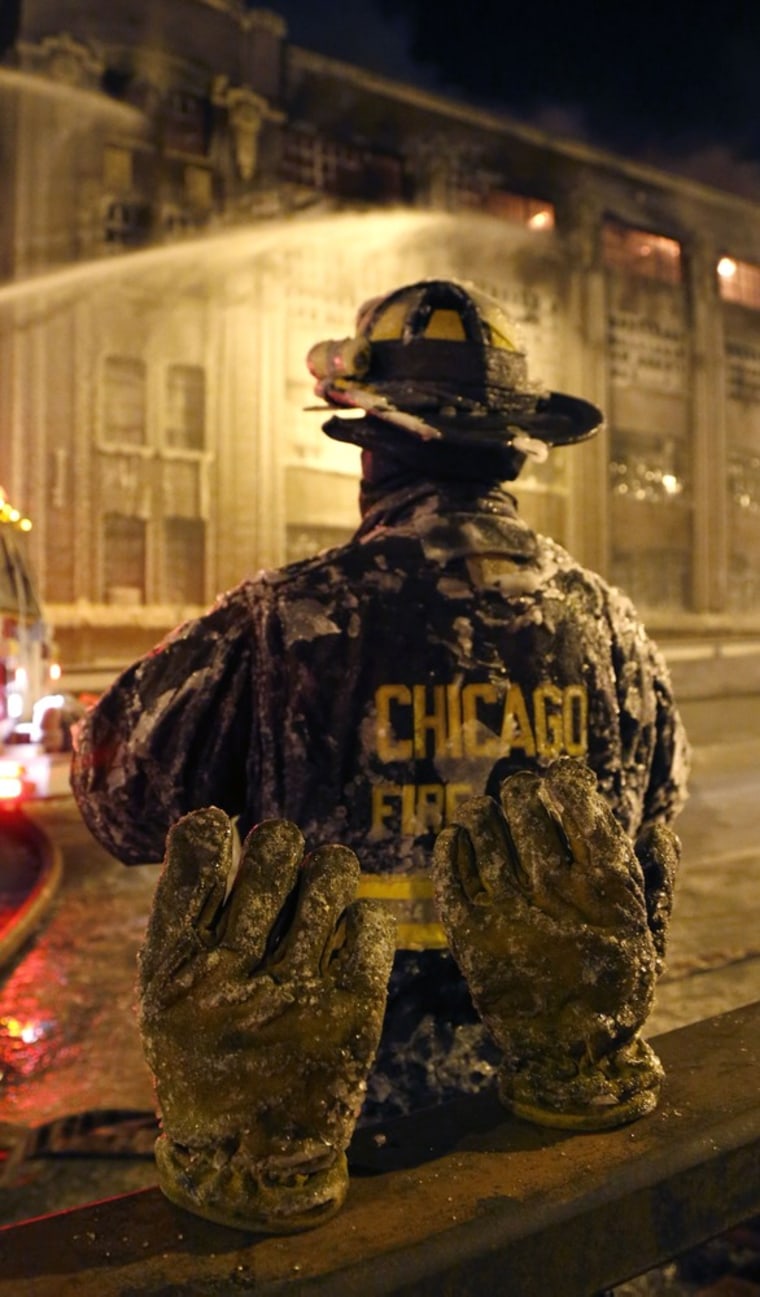 By John Newland, Staff Writer, NBC News
A five-alarm fire ripped through a warehouse in Chicago's South Side Tuesday night.
"This is a major fire," the Chicago Fire Department posted on Twitter, adding that the scale of the response – five alarms plus two "special" calls for additional trucks -- was "extremely rare." About 170 firefighters were on the scene.
"This fire has about one-third of the city fire apparatus at this location," the department said on Twitter. Read the full story.
Related: Fire and ice: Icicles cover smoky remains of massive Chicago blaze