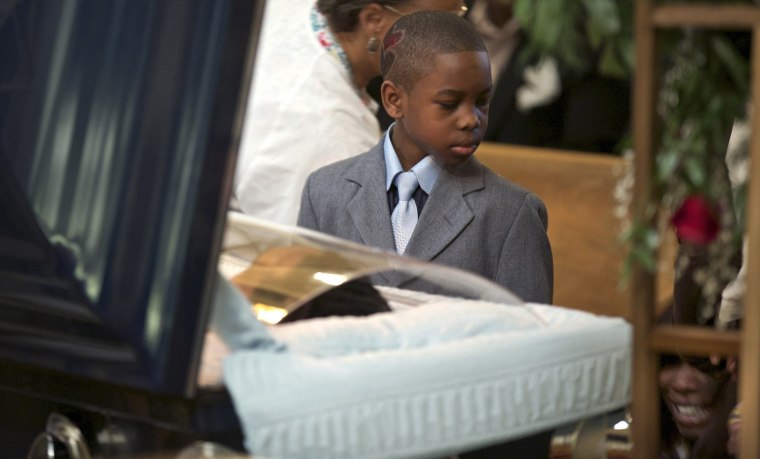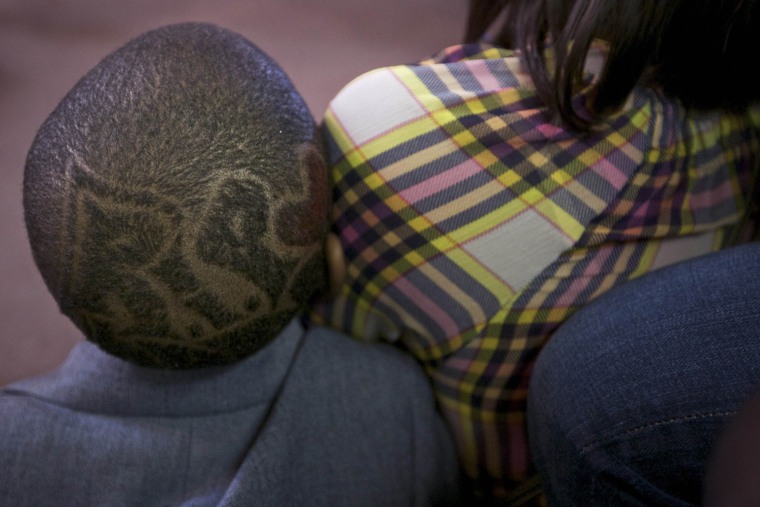 By John Gress, Reuters
It's not every day that an assignment teaches you something about your own childhood.
When I was 7 years old my father, who shared my name, passed away and when I looked down today, I saw a boy, Ronnie Chambers Jr., who is about the same age as I was back then, sitting at my feet with RIP carved in the back of his hair. He was there mourning the loss of his father, who also shared his name.
Ronnie Chambers was shot in the head on January 26. His mother, Shirley Chambers, has lost all four of her children to gun violence.
Seeing Ronnie Jr. today caused me to choke up a little, thinking about the parallels between his life and mine. Seeing him move about the church seemingly unaware of the gravity of the situation, explained to me in that moment why all I can recall about my father's funeral was sitting in my uncle's lap during the service, and a photo of my father in his casket which my mother used to keep in the glove box of her car.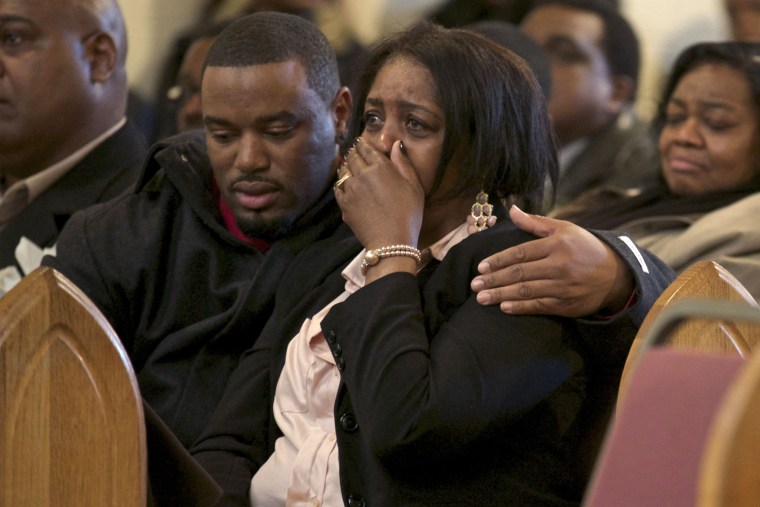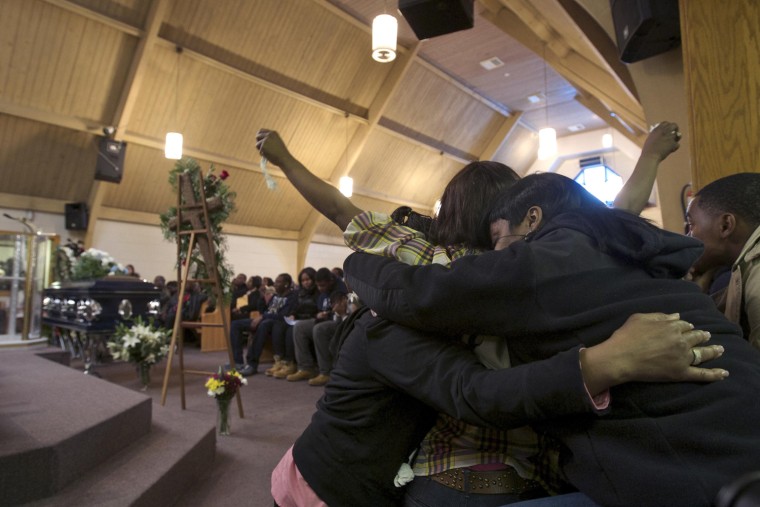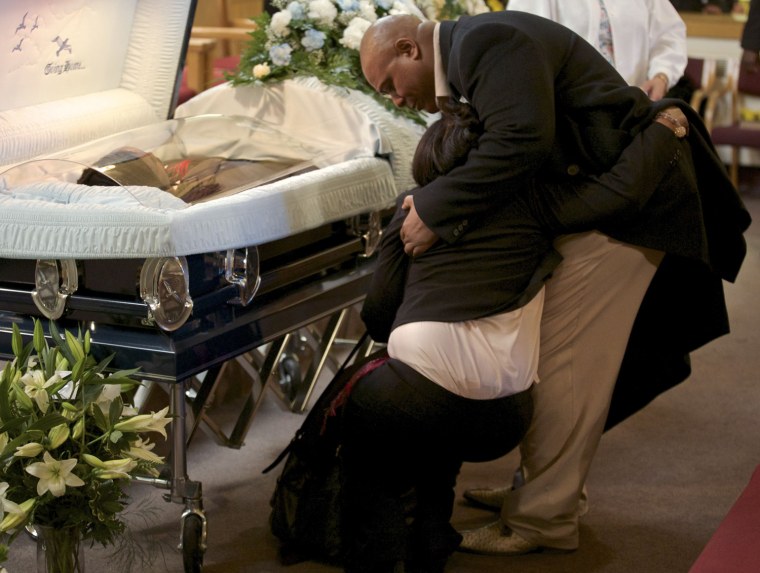 For me, as significant as that day was, to a child it wasn't much different than many other church experiences we have while navigating through the adult world. The situation was already emotional for me having met Ms. Chambers last week during an interview. Looking her in the eye and saying my goodbyes, I was left speechless, knowing there was nothing I could do to comfort her in her bereavement, other than a long look of solace and my silence.
Read more posts from Reuters photographers on their blog here.