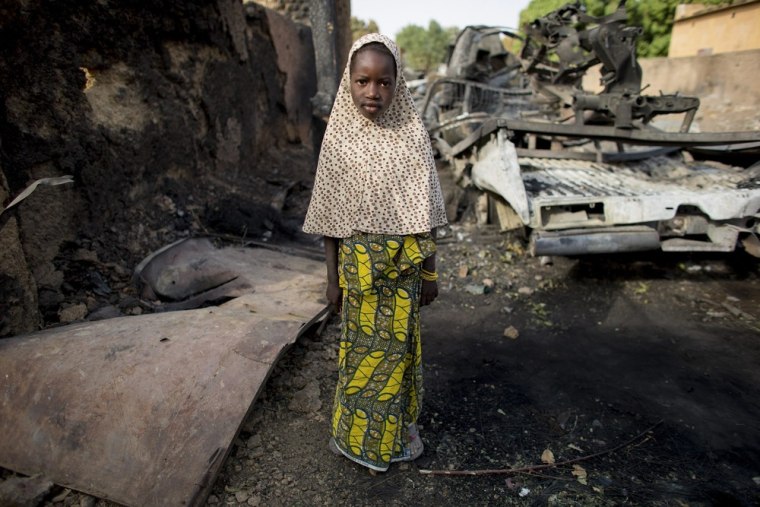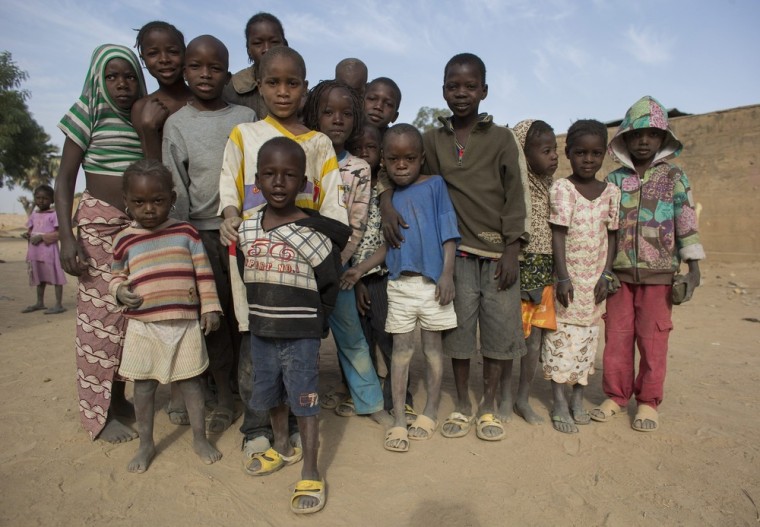 European Pressphoto Agency photographer, Nic Bothma, photographed the children living on the same street in the small rice growing community of Diabaly, Mali where French airstrikes pushed out Islamic rebels days earlier.
On Jan. 14, the rebels vandalized the town's church, desecrated religious symbols, raided shops and took down the Malian flag. For eight days the children lived in fear.
Then the French launched a late night precision airstrike, destroying vehicles within feet of the children's homes. The strikes caused vehicles to explode and set off ammunition with bullets and shrapnel flying in all directions. The shrapnel caused damage to the mud houses but miraculously there were no fatalities.
While some children were injured, the majority remained physically unharmed. Four days later the French and Malian forces entered the town to cheers from the villagers.
--European Pressphoto Agency
Editor's Note: The children's portraits were photographed by EPA on Jan. 26, and made available to NBC News today.