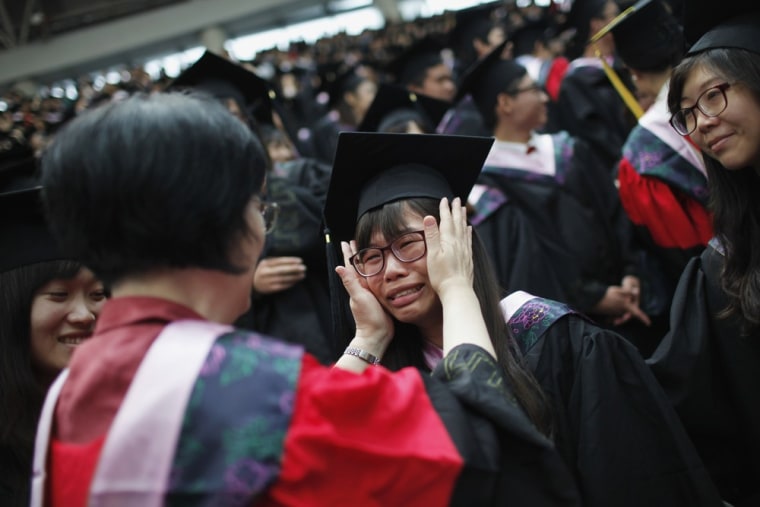 A record 6.99 million students are expected to graduate from universities and colleges across China this year, according to the country's official Xinhua news agency. They are entering the job market at a difficult time, as slowing economic growth puts a squeeze on recruitment.
The New York Times reported earlier this month that the Chinese government had ordered state-owned enterprises to hire more graduates, at least temporarily.
"The only thing that worries them more than an unemployed low-skilled person is an unemployed educated person," Shang-Jin Wei, a Columbia Business School economist, told the paper.