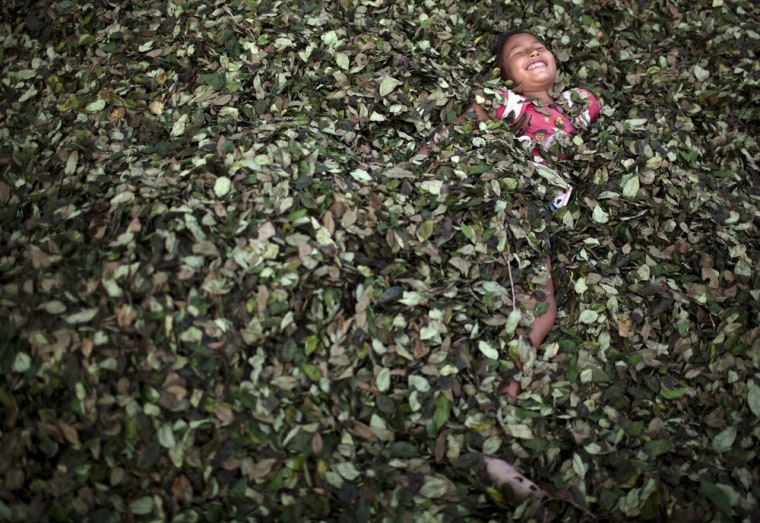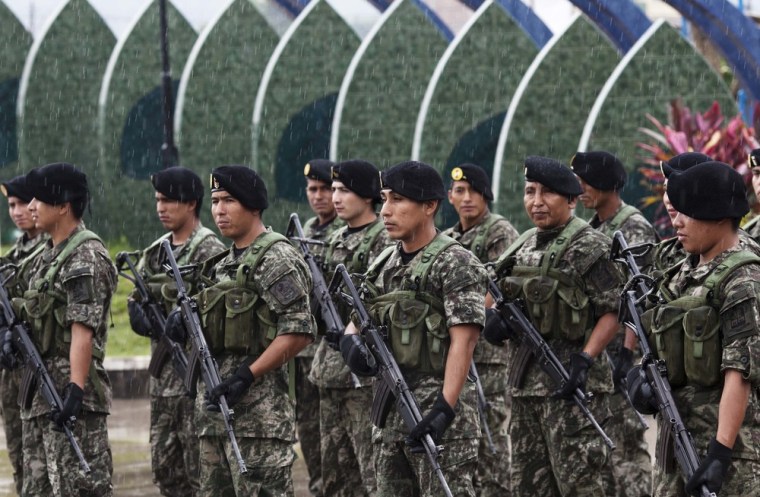 Every Sunday, counterinsurgency troops in combat gear march out of the army base in Pichari, a remote town at the center of the world's No. 1 coca-growing valley.
It's a show of force in a region with a vibrant trade in the leaf used to make cocaine, and where Peru's government is trying to expand its presence and combat an illegal drug trade.
Coca is the lifeblood of the economy of this mostly rural municipality of 40,000 people. So much so that Pichari's central square features a sculpture of coca leaves.
Peru last year displaced Colombia as the world's leading producer of coca leaf, the United Nations announced last month. But unlike Colombia, most cocaine produced in Peru is exported not to the United States but to Brazil, Argentina and Europe. Read the full story.
-- The Associated Press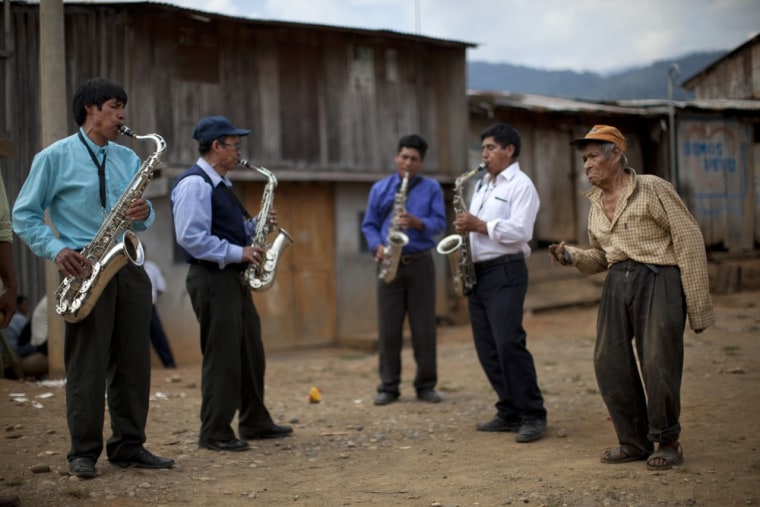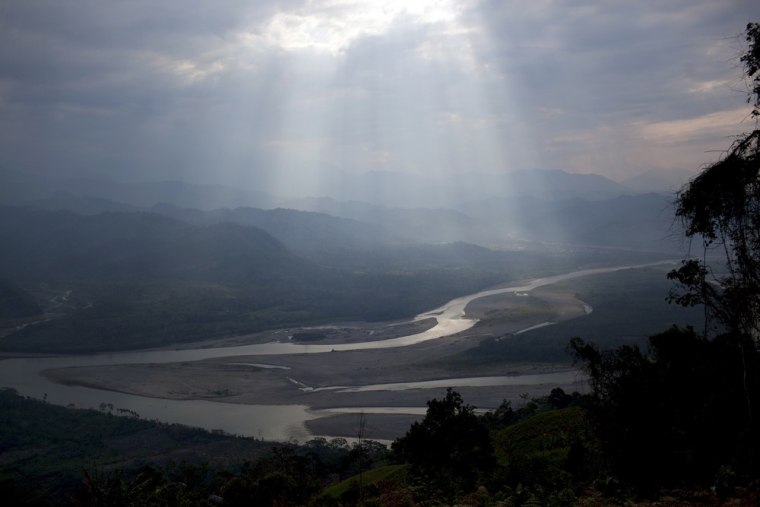 EDITOR'S NOTE: Images taken Sept. 25-29, 2013 and made available to NBC News this week.