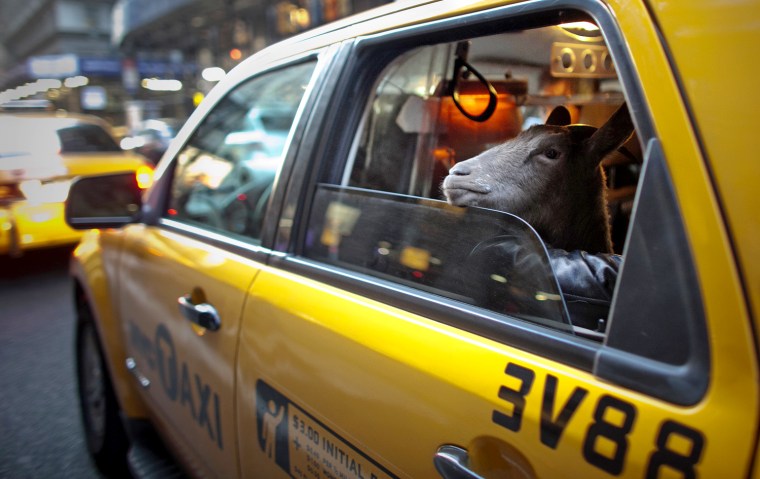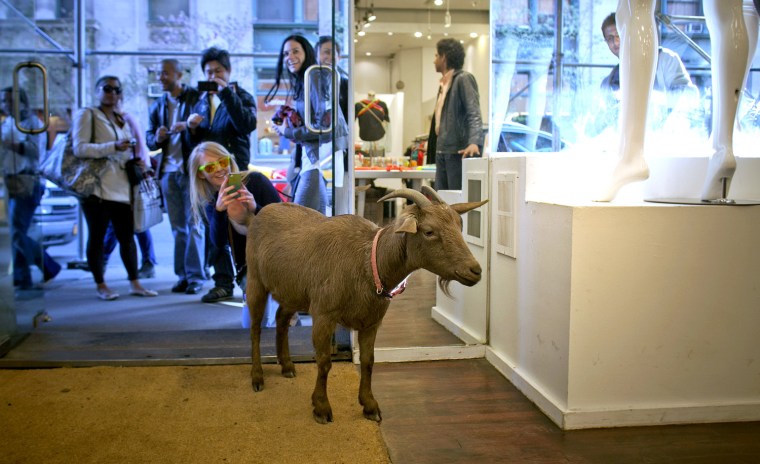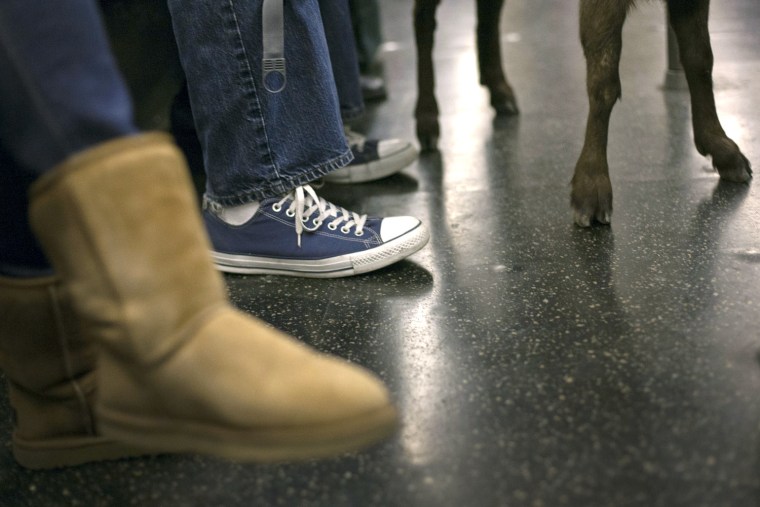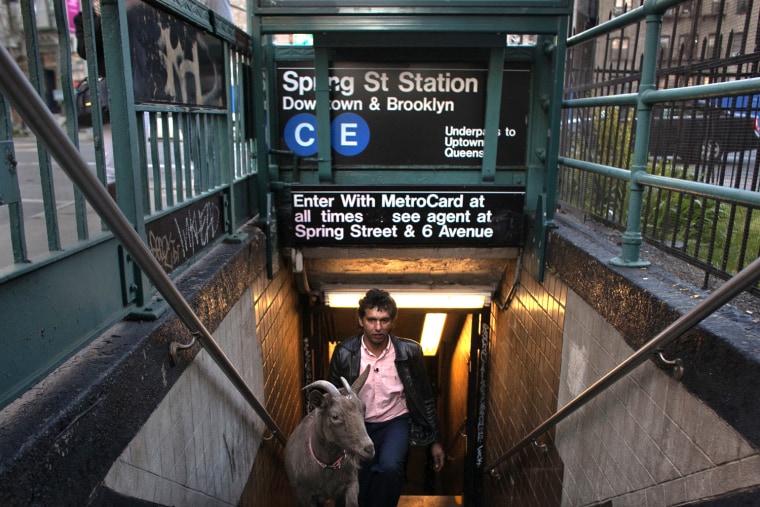 Cyrus Fakroddin and his 3-year-old Alpine Pygmy mixed goat, Cocoa, frequently take trips into Manhattan to enjoy the city. Fakroddin raised Cocoa since she was 2-months-old and treats her like a human.
"She doesn't like goats, she doesn't like farms, she likes the people and the city." Fakroddin said.
These pictures were taken on April 7, but made available to msnbc.com today.