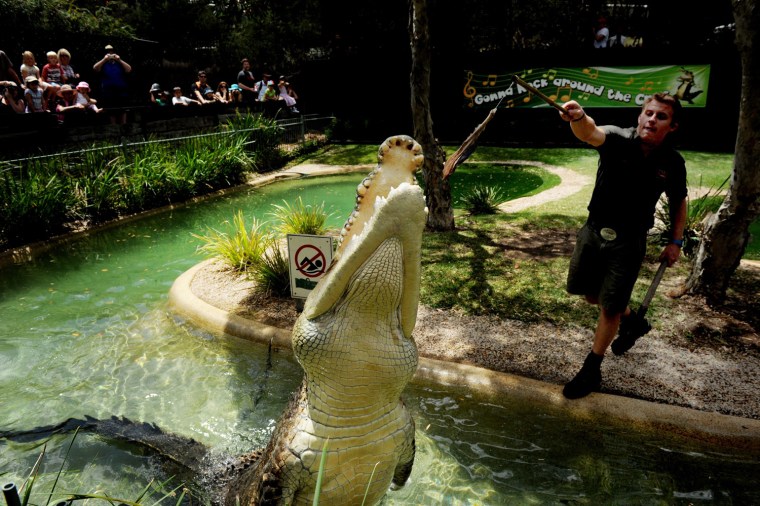 I didn't realize landscaping was so dangerous.
The Herald Sun reports: The 5 meter croc, named Elvis, attacked the staff at the Australian Reptile Park at Gosford after they went into its enclosure about 9 a.m. today.
The hulking beast lunged at one of the lawnmowers and dragged it into his pond. The staff, who were tending to the enclosure at the time, escaped unharmed.
"Elvis is sitting at the bottom of the lagoon with the lawnmower next to him. He's guarding it," said park spokeswoman Libby Bain before the rescue.