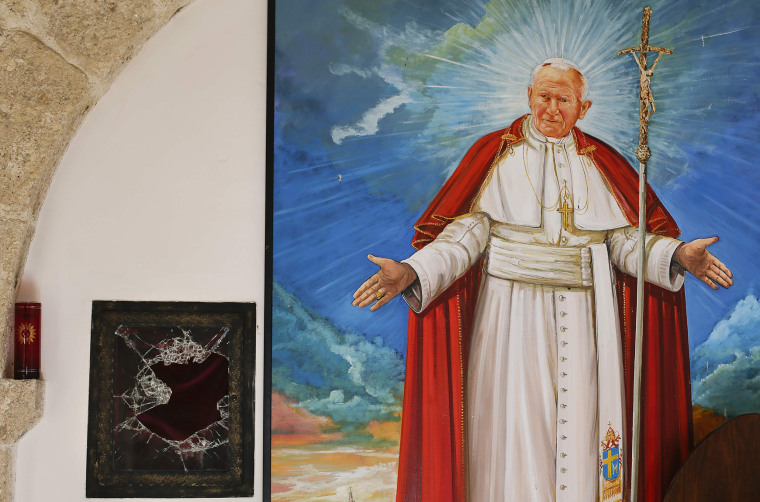 Italian police have revealed the crime scene where thieves stole a vial of the late Pope John Paul II's blood.
A reliquary containing the blood had been kept behind glass in the tiny church of San Pietro della Ienca, located in the mountainous Abruzzo region. The glass was smashed and one of the church's windows was also broken in Saturday's raid, which police said might have been commissioned in order to use the blood for satanic rites.
Dozens of police with sniffer dogs have scoured the remote area for clues, Reuters reported.