The Northern Ireland border village of Belcoo has never looked so good. And critics say that's just the problem.
Organizers of the Group of Eight summit of world leaders in Northern Ireland June 17-18 have spent weeks sprucing up the facades of businesses all around the County Fermanagh venue. Their use of window-sized posters on two derelict Belcoo shops, to make them appear like thriving businesses with fully stocked shelves, has proved most eye-catching — indeed, eye-fooling.
While many in the border village of barely 500 residents and two pubs applaud the novel use of posters to give their home a cheerier look, some complain they've covered up the reality of economic hard times.
To passing motorists, the former Flanagan's butcher's shop in Belcoo looks packed to the rafters with fresh cuts of meat. Its locked door even has a poster on it, depicting an open door so convincing that would-be shoppers have nearly strolled into the wall.
In reality Belcoo, which lies directly on the Republic of Ireland border and about 10 miles south of the luxury golf resort hosting the G8 summit, has been hard hit by the staggering collapse of Ireland's Celtic Tiger economy. Read the full story.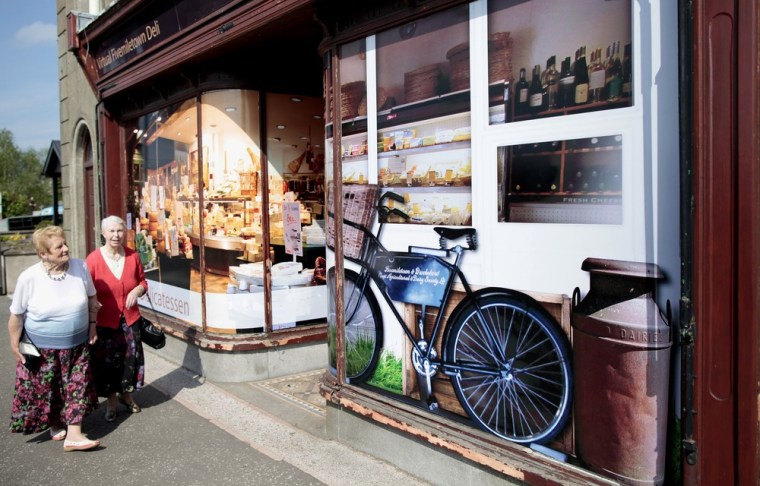 Related:
Northern Ireland's famed murals take a more peaceful tone