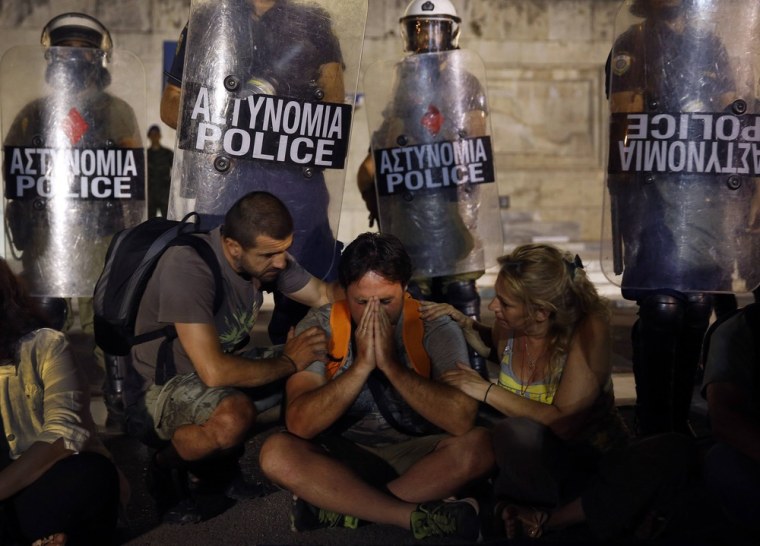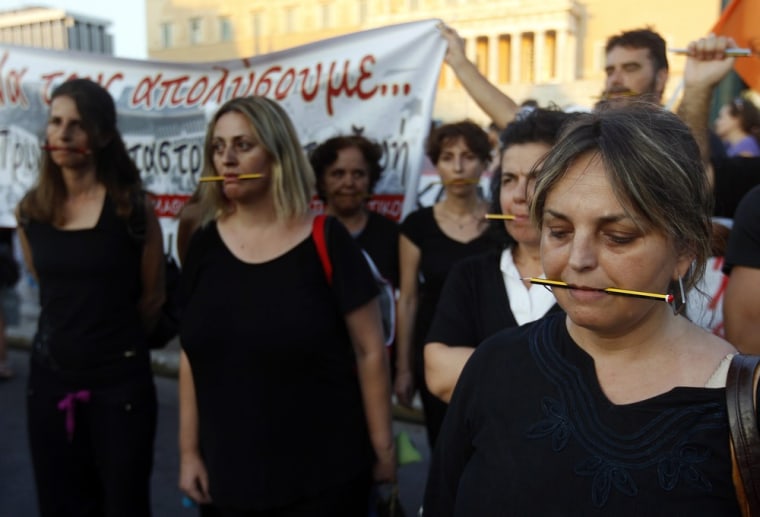 Greece's shaky coalition government scraped through a vote on Wednesday on a bill to sack public sector workers as thousands chanting anti-austerity slogans protested outside parliament.
After midnight on Wednesday, 153 lawmakers out of the 293 present voted in favor of the bill, whose passage was required to unlock nearly $9.2 billion in aid from European Union and International Monetary Fund lenders.
The bill includes deeply divisive plans for a transfer and layoff scheme for 25,000 public workers - mainly teachers and municipal police - that had triggered a week of almost daily marches, rallies and strikes in protest. Read the full story.
Related:
Down and out in Athens: Putting faces on Greece's economic crisis