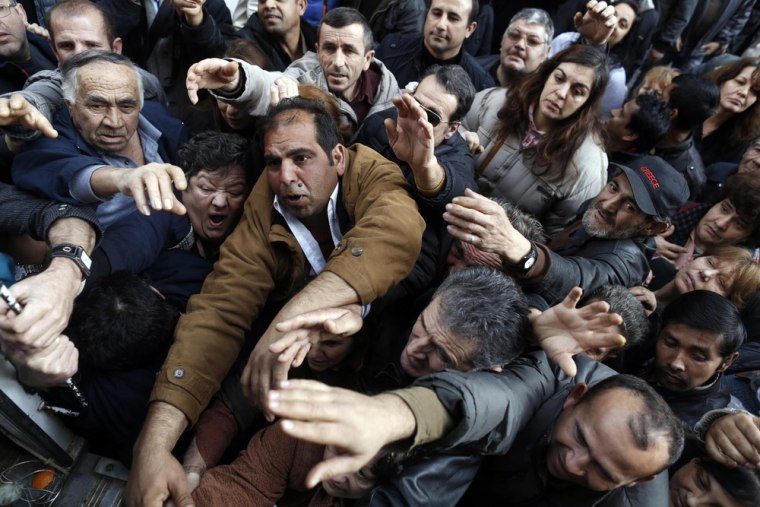 Reuters reports — Hundreds of Greeks scuffled for free vegetables handed out by farmers on Wednesday, leaving one man trampled and injured, and prompting an outcry over the growing desperation created by economic crisis.
Startling images of Greeks struggling to seize bags of tomatoes and leeks thrown from a truck dominated Greek television, triggering a bout of soul-searching over the new depths of poverty in the debt-laden country.
"These images make me angry. Angry for a proud people who have no food to eat, who can't afford to keep warm, who can't make ends meet," said Kostas Barkas, a lawmaker from the leftist Syriza party. Read the full story.