Where Princess Diana went alone, her son Prince William visited the Taj Mahal with his wife Kate on Saturday, bringing the British royal couple's week-long South Asian tour to a poignant close.
William and Kate sat side by side on the same bench where his late mother was photographed on a solitary visit in 1992.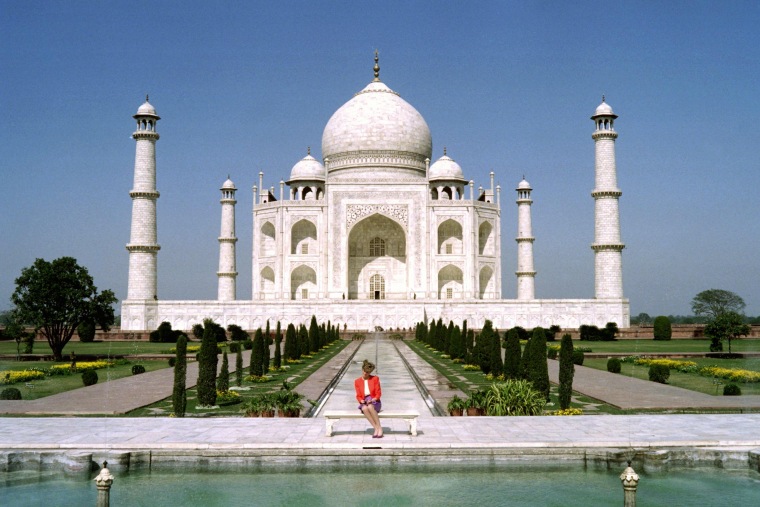 Diana's solo visit to the 17th-century mausoleum - built by Mughal Emperor Shah Jahan in memory of his favorite wife - came to symbolize her unhappy marriage to Prince Charles.
The couple separated months later.
The final stop at the Taj Mahal was an emotional one for William, who was 15 when Diana died in a car crash in 1997. He has often spoken of how much he misses his mother, and that he thinks of her every day.
Gallery: Will and Kate Feed Rhinos, Elephants on Indian Safari
— Reuters