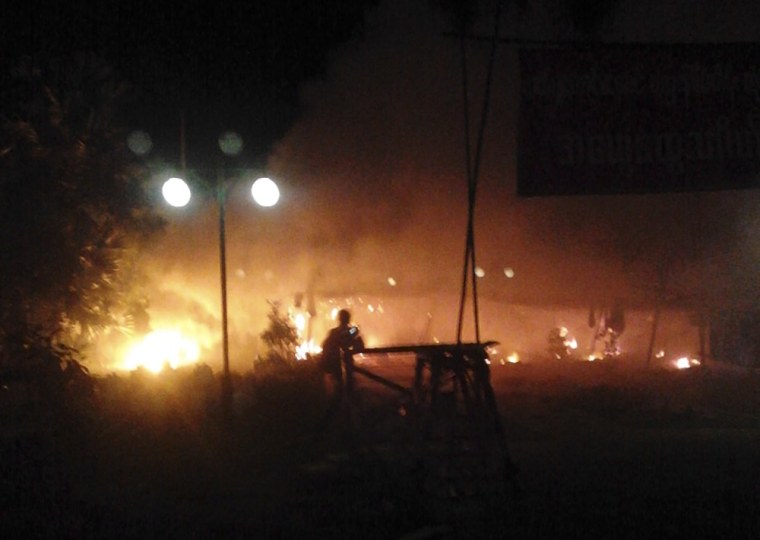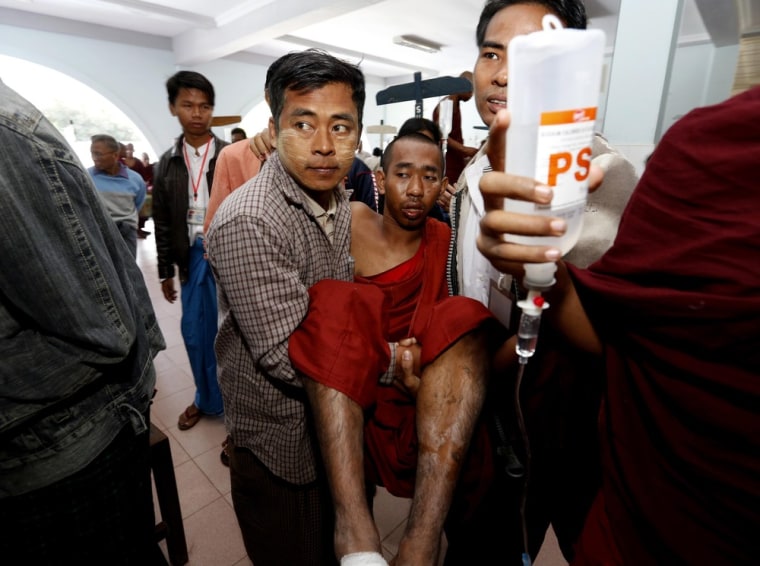 The Associated Press reports from Monywa, Myanmar — Security forces used water cannons and other riot gear Thursday to clear protesters from a copper mine in in northwestern Myanmar, wounding villagers and Buddhist monks just hours before opposition leader Aung San Suu Kyi arrived in the area to hear their grievances.
The crackdown at the Letpadaung mine near the town of Monywa risks becoming a public relations and political fiasco for the reformist government of President Thein Sein, which has been touting its transition to democracy after almost five decades of repressive military rule.
Full news coverage of Myanmar on NBCNews.com
According to a nurse at a Monywa hospital, 27 monks and one other person were admitted with burns caused by some sort of projectile that released sparks or embers. Read the full story.