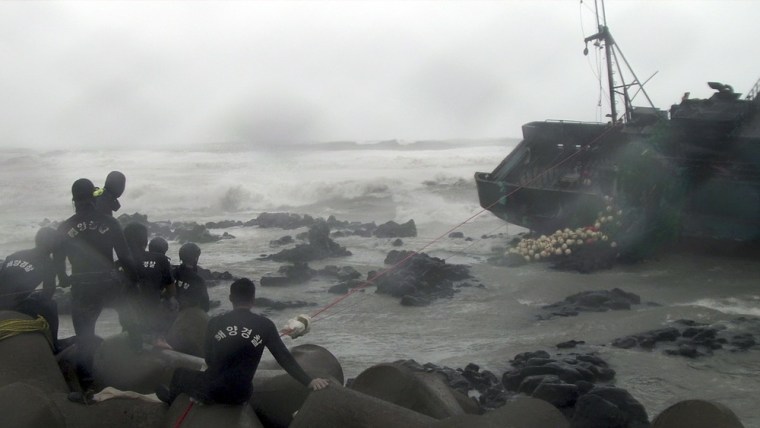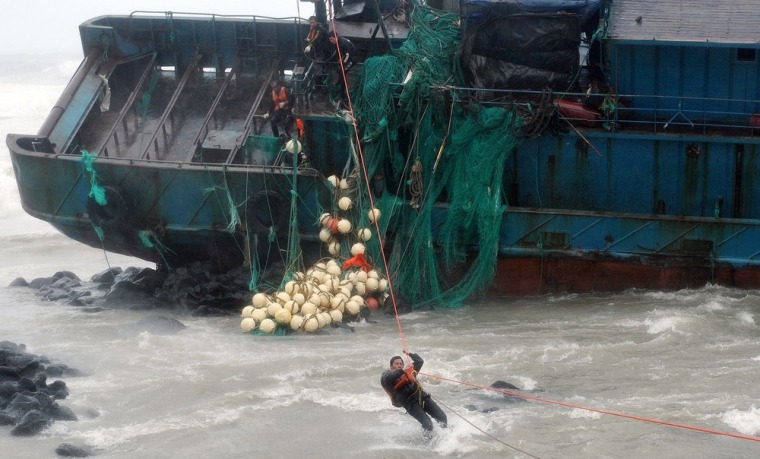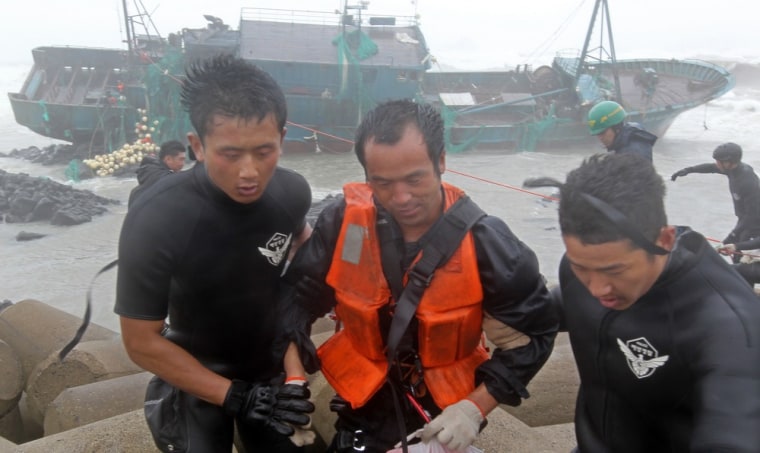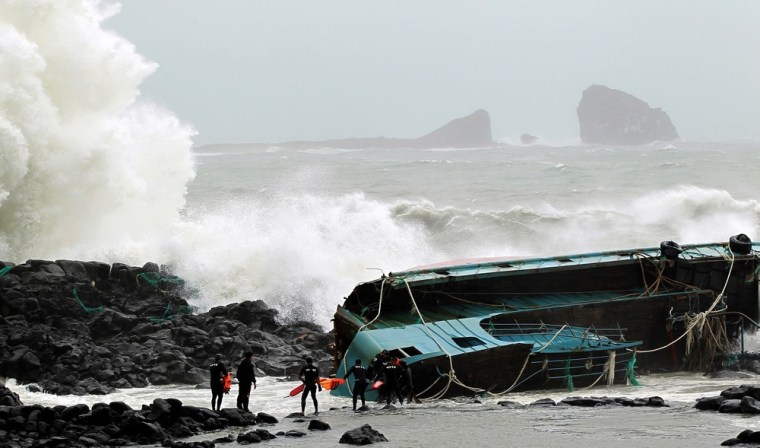 Reuters reports — A typhoon with winds of up to 106 mph buffeted South Korea's west coast on Tuesday, killing five people at sea and leaving 10 missing when two Chinese fishing vessels capsized.
Typhoon Bolaven barreled up the coast before making landfall in already flood-ravaged North Korea as the impoverished country struggles to feed its 24 million people.
Much at stake for US as tensions rise in troubled China Seas
Coast guard rescuers pulled 18 surviving fishermen from the Chinese vessels that capsized off the southern island of Jeju and found five bodies, the emergency services said. Read the full story.