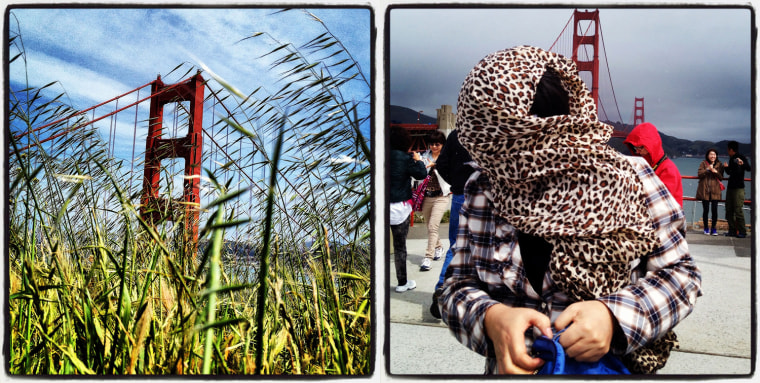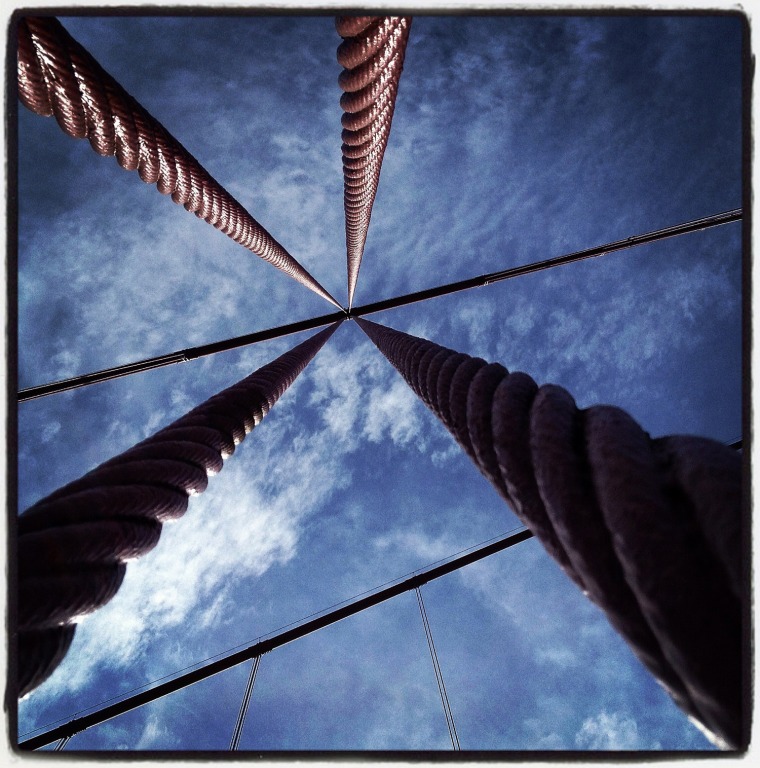 Getty Images photographer Justin Sullivan has photographed the Golden Gate Bridge countless times. Based in northern California, Sullivan frequently gets assignments at the iconic bridge, a popular spot not only for tourists, but for all kinds of news events – from protests to security threats.
On May 27, the Golden Gate Bridge celebrates its 75th anniversary. Sullivan's offbeat images of the San Francisco icon offer a refreshing perspective on the much photographed bridge. A quick Google images search shows the view most people think of when picturing the bridge. In his Instagrams, Sullivan captures the various moods of the structure in shifting weather, details of its art deco style, as well as some of the sillier moments, often involving tourists.
But it wasn't until recently that Sullivan actually began photographing the bridge – or anything else, actually – outside of his news assignments. What changed? His daily camera lost some weight.
"I used to never take pictures outside of work," said Sullivan. "I don't have any pictures of my friends or family. Now, I take pictures all the time."
In February, Sullivan got the iPhone and with it has come a newfound freedom behind the lens. He has embraced experimenting taking pictures when ­– and where – it would not be possible with a heavy, expensive professional SLR. Using the phone's volume button on the earphones to release the shutter, he will playfully hang his phone out of windows and moving vehicles to see what he gets. Of course, the iPhone has not replaced his professional cameras, which he continues to use regularly when on assignment.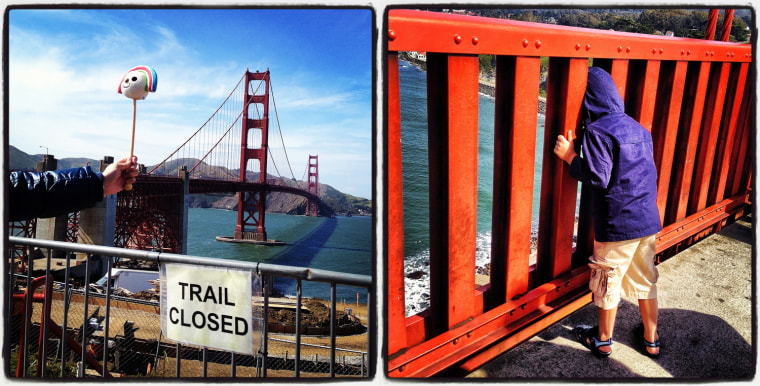 This new flexibility allowed him to revisit an idea that occurred to him in 2007 atop Hawk Hill in the Marin Headlands.  The spot is known for its vista of the Golden Gate Bridge, and this particular day was shrouded in a thick fog. "I ran into [San Francisco Chronicle photographer] Fred Larson on Hawk Hill. We both said we could come to the same spot, at the same time and it would be different every day," said Sullivan.
And so began Sullivan's quest to capture the daily life of the Golden Gate Bridge. The popular photo-sharing app, Instagram, provides the perfect outlet for his daily snapshots as he commutes into San Francisco, or when he ends up covering an assignment on the bridge.
Though Sullivan will usually cross the Golden Gate Bridge 3 or 4 times a week, he falls for the bridge's charm, as is evident in his Instagram feed.  "It is one of the architectural wonders of the world," said Sullivan. "I think it's pretty amazing to be able to drive over it every day."
Follow Justin Sullivan on Instagram @sullyfoto or see his feed on Instagrid.
Related links: