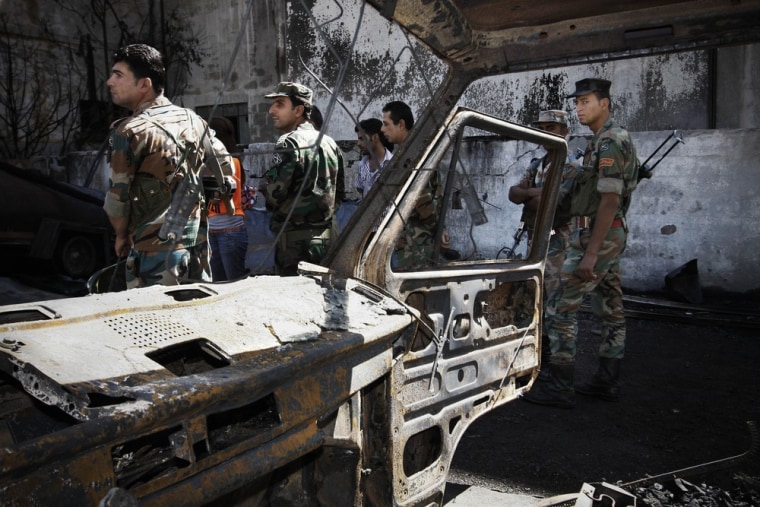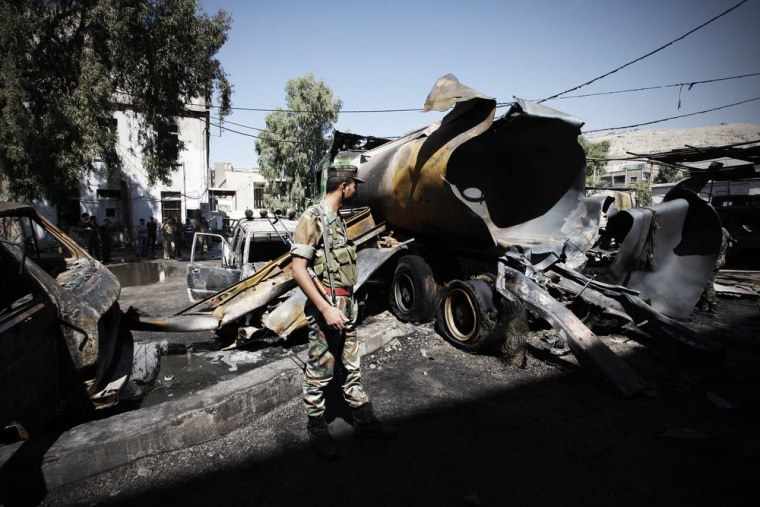 NBC News wire services report — A bomb exploded in Damascus on Wednesday near a hotel used by United Nations monitors, Syrian state television reported.
The bomb, which was placed in a parking lot near the Dama Rose Hotel, blew up a fuel truck that sent clouds of black smoke into the sky above the capital. At least three people were reportedly injured. Read the full story.
See more pictures of the Syrian conflict on PhotoBlog.