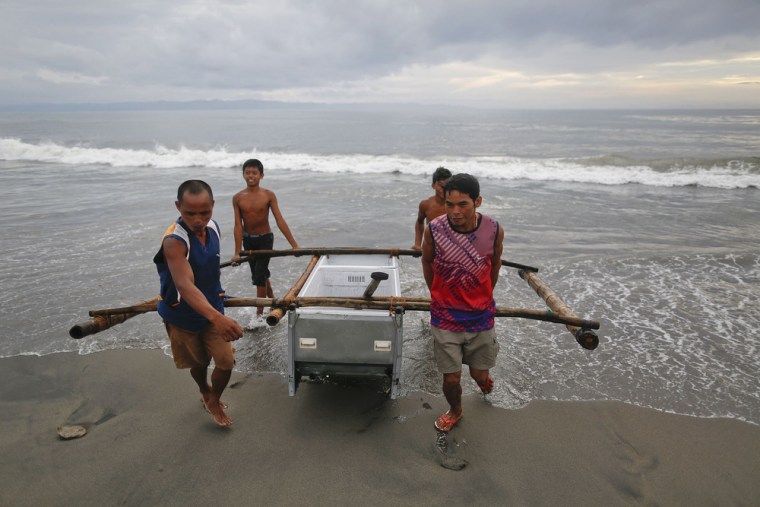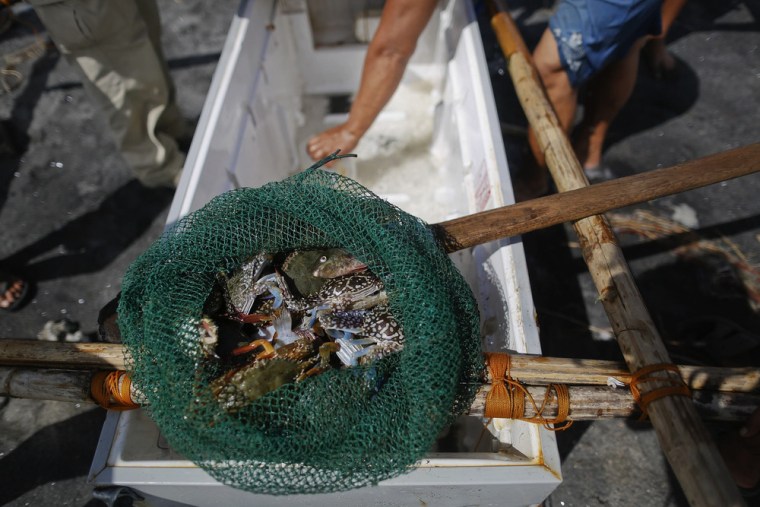 Usually a fisherman catches a fish and puts it in the fridge. In one typhoon-wrecked Filipino village, fishermen are putting themselves in the fridge and then going fishing.
Typhoon Haiyan crashed into the central Philippines on Nov. 8, laying waste to just about everything in its path, including the long, stylish fishing boats moored along beaches.
Jimmy Obaldo, 52, was the first of Tanauan's fishermen to try it out. "We got the idea from my children - they just asked me if we could use it as a boat," he said.
-- Reuters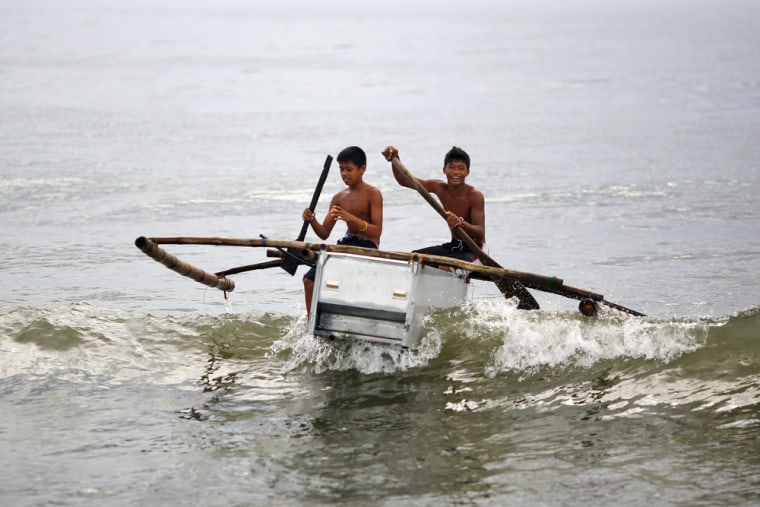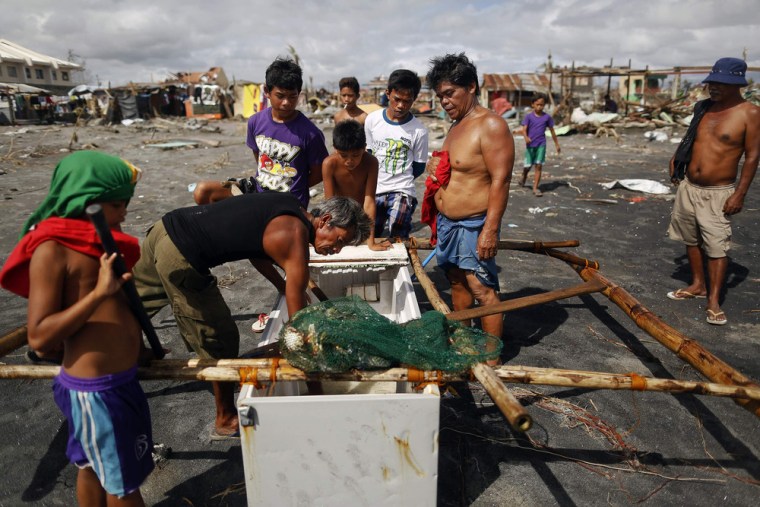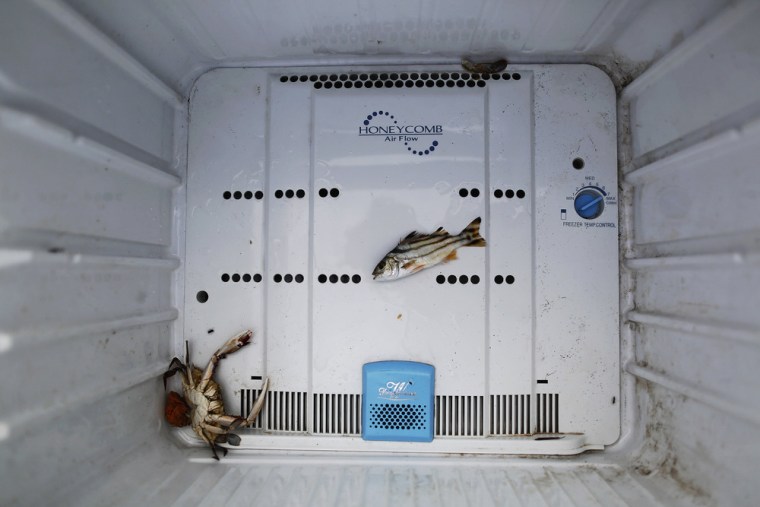 Related:
Families take shelter aboard typhoon ship that crushed their homes
Satellite images reveal typhoon's devastating impact
Signs for help highlight despair of Filipinos struck by typhoon