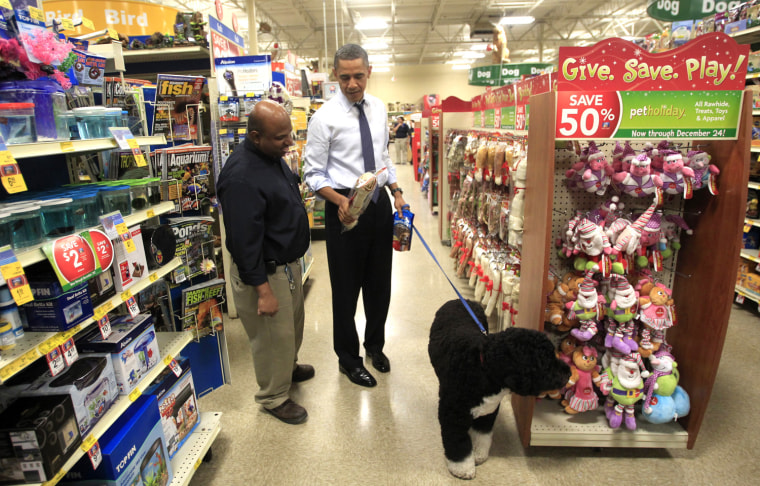 Do you take your dog Christmas shopping?
AP reports: ALEXANDRIA, Va. — Home alone at the White House, President Barack Obama headed on an impromptu Christmas shopping trip Wednesday with first dog Bo, searching for some holiday cheer despite the latest stalemate with Congress.
The president's wife and daughters already are on the family's annual Hawaii vacation, leaving him behind to negotiate with Republican lawmakers to keep payroll taxes from going up in the new year. So Obama squeezed in time after calls with congressional leaders to hit a PetSmart and a Best Buy in this Virginia suburb before picking up pizza for lunch.