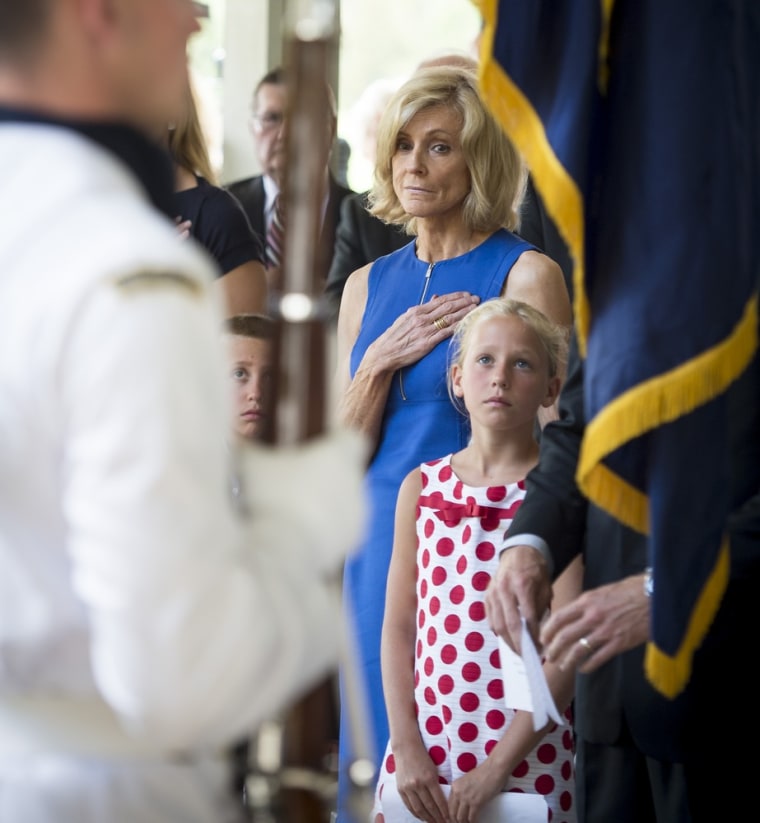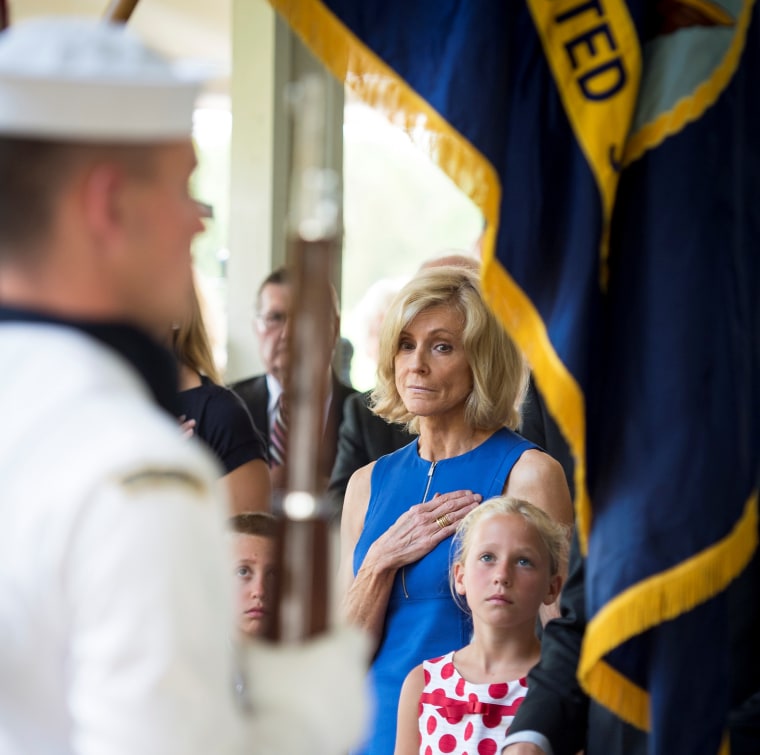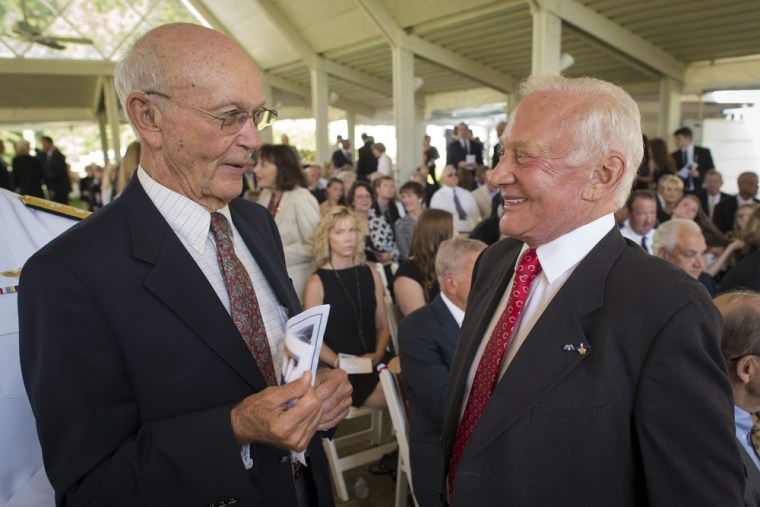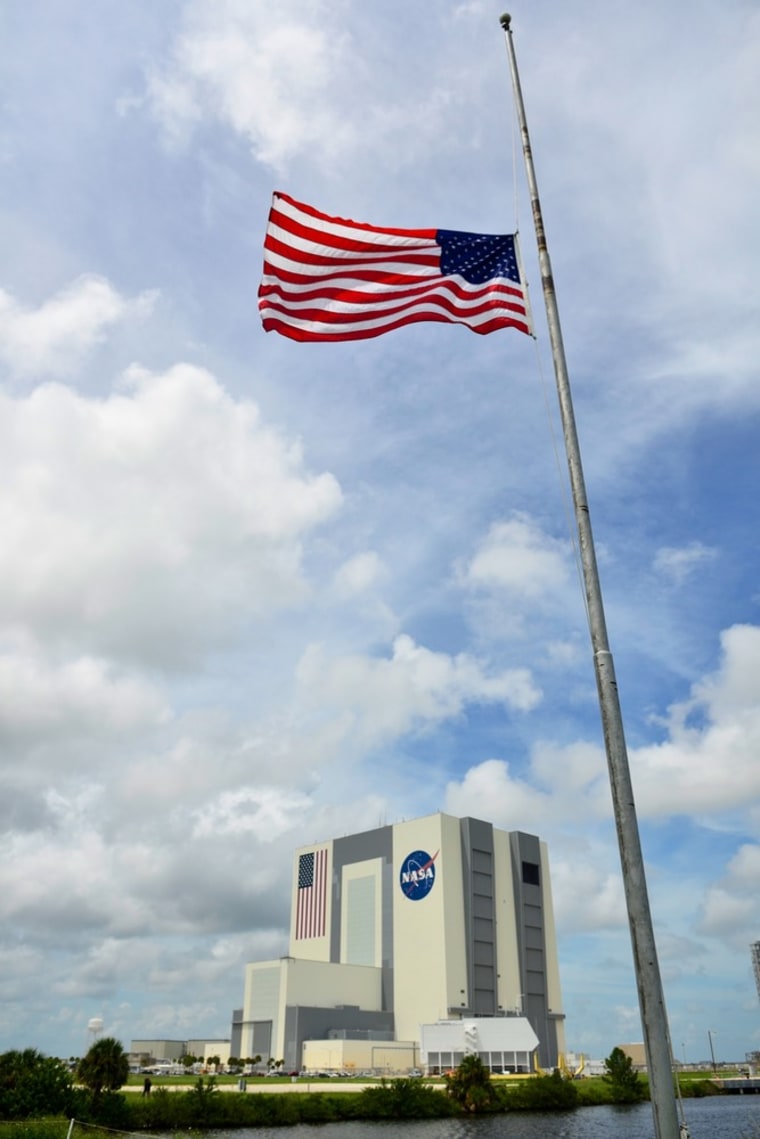 NBC News and news services:  U.S. flags flew at half-staff on Friday in memory of Neil Armstrong, the first man to walk on the moon, who was honored by fellow astronauts and other VIPs as a "brave, reluctant hero."
Ohio-born Armstrong passed away on Aug. 25 at the age of 82, due to complications that arose from heart surgery earlier in the month. President Barack Obama ordered that flags be flown at half-staff as a mark of respect for Armstrong, who landed on the moon on July 20, 1969, with Apollo 11 crewmate Buzz Aldrin.
It was Armstrong, the mission commander, who first emerged from the lunar module and placed the first human footprint on a celestial body beyond Earth. "That's one small step for a man — one giant leap for mankind," he declared.