The family of Jun Lin, a Chinese student who was murdered, laid his remains to rest Thursday, according to Reuters. Canadian authorities allege Luka Magnotta, a Canadian porn actor, killed Lin, dismembered his body and mailed parts to political offices and schools. Lin's father collapsed upon the urn containing his sons remains, and wailed for two minutes, according to the Toronto Sun. Zhi Gui Du, Lin's mother, who was not at the graveside because she was overcome by grief, said she has begun to feel sympathy for Magnotta. According to the Toronto Star:
"I shockingly discovered my other self, who has started to develop sympathy for this person," Du said.
"A troubled young person may bring negative impact to the society later on ... if we can show our care for them and offer them help when it's needed, I think we will be able to sustain a better society with love and harmony."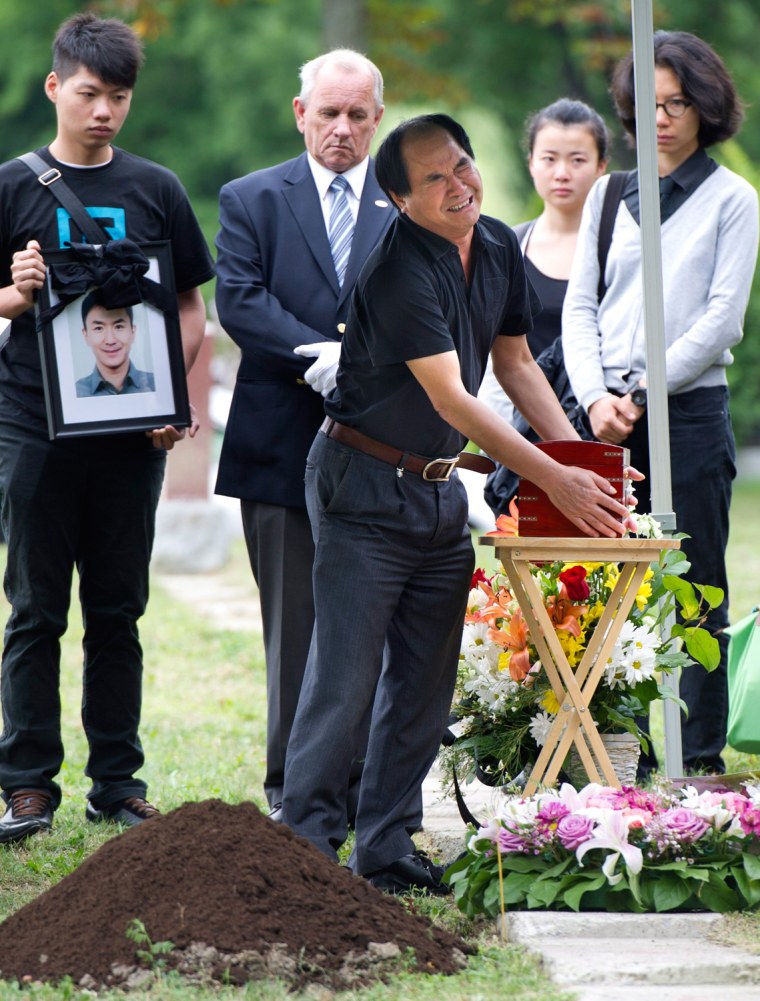 Related links: