63-year-old Mahesh Chaturvedi says that the soul of Mahatma Gandhi resides in him and he has been sent to continue the work of the man known by many Indians as the Father of the Nation, Reuters reports.
See more Gandhi-related images on PhotoBlog
Since his self-proclaimed transformation into Gandhi in 2002, Chaturvedi has traveled extensively, playing up to his resemblance to Gandhi at protests and demonstrations.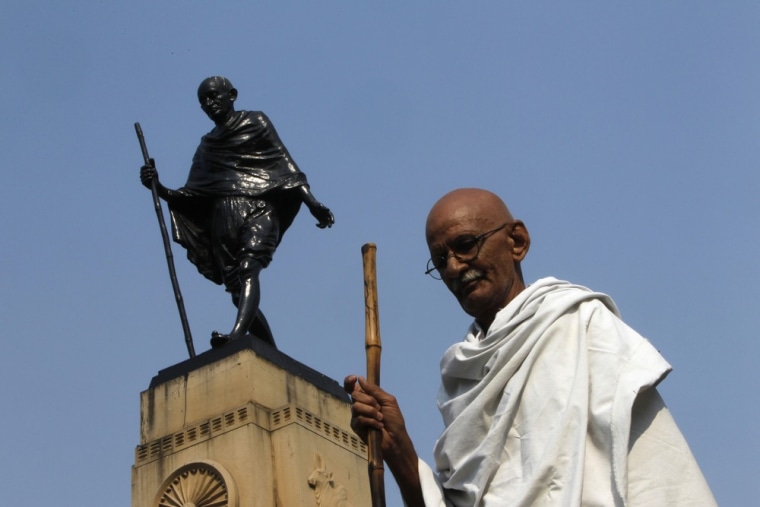 Editor's note: Images taken in September and October 2012 but made available to NBC News today.