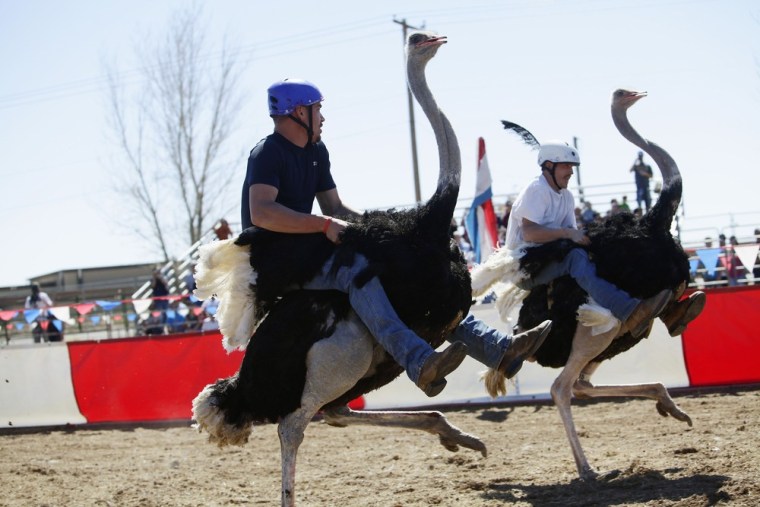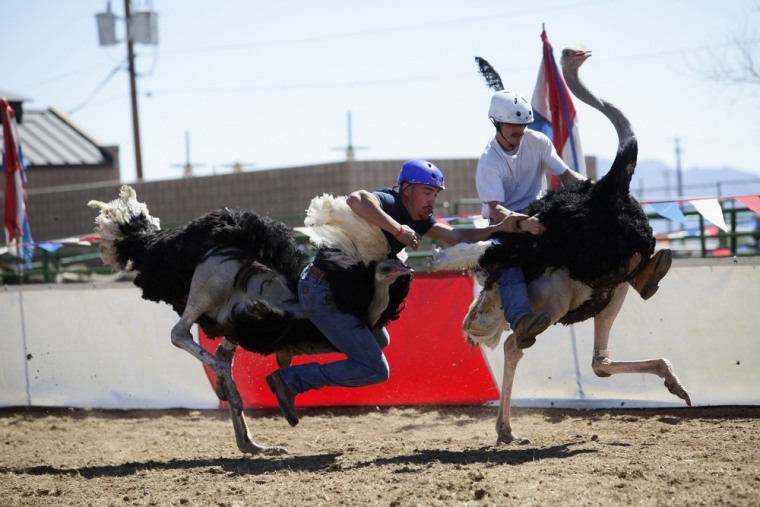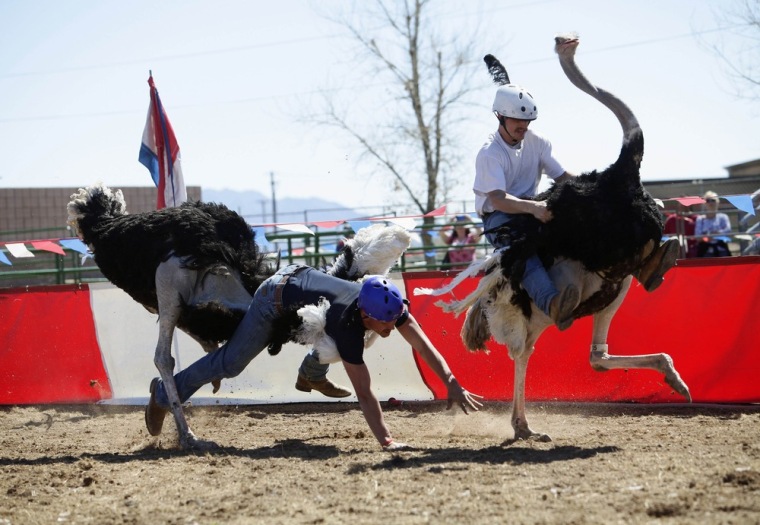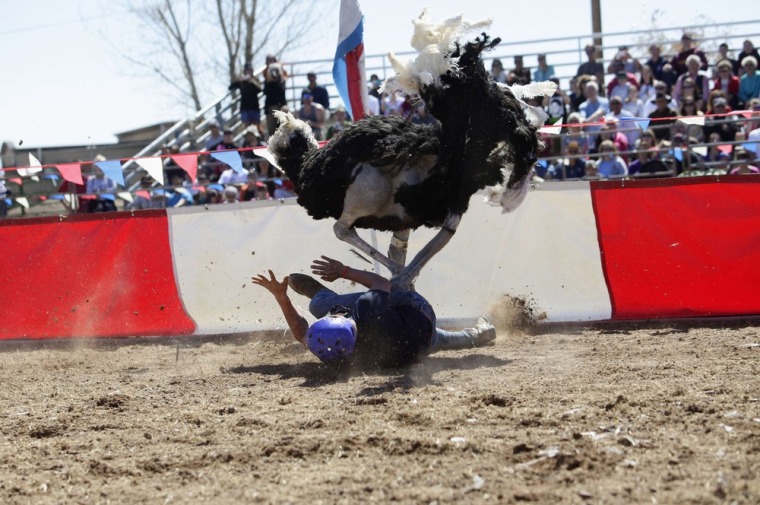 Chandler, Ariz. has more than a 100-year history with the world's largest bird, the ostrich, but it wasn't until 1989 that the community decided to celebrate its feathered friend with the annual Ostrich Festival.
The three day event held in late winter or early spring offers your typical fun festival fare with one exception, ostrich racing.
"An ostrich is not really the most intelligent animal in the world," said Steve Boger, whose Hambone Express brings ostrich racing to the event. "The only thing that's less intelligent than an ostrich would be a person who would get on one and ride it."
"It's kind of like getting in the car with no steering wheel and no seat belt," he told the Arizona Republic. "You're definitely at their mercy."
With no stirrups or reins and only a small pad to serve as a saddle, falls are common in this event, he said. Continue reading the Arizona Republic article.
Why ostriches? From the 1890s to the 1920s the desert community was home to 80 percent of the American population of ostriches. They were brought to Arizona, which had a similar climate to their native Africa, to harvest their feathers for use in women's hats. However, with fashion being fickle, the fancy plumes were no longer a necessity and ranchers began unloading their ostriches in the 1920s.
The ostriches never returned to Arizona in any great number, but the festival was created as a community galvanizing event and to honor the history of the bird's contribution to the area's growth.
For the record, the Humane Society of the United States doesn't condone ostrich racing.
"At first glance it (ostrich racing) does appear to look fun, but it's cruel," said Kari Nienstedt, the Arizona director of the organization. "We don't condone any event that torments captive wildlife causing undue stress and possible serious injury to an animal."
Nienstedt further wishes that Chandler would celebrate the ostrich in a more humane way.