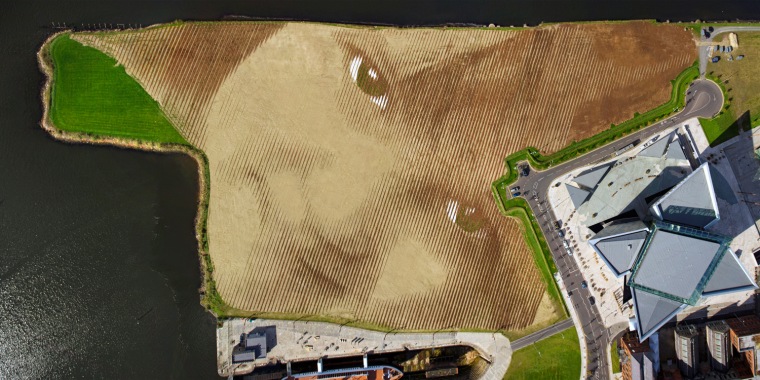 11 acres of wasteland in Belfast's docklands have been transformed into a landmark art installation — a portrait of a young girl's face made from grass, stones and thousands of tonnes of soil and sand.
WISH, by Cuban-American artist Jorge Rodríguez-Gerada, was created with cutting-edge GPS technology allied with hundreds of hours of hard labor involving scores of volunteers from the Northern Irish city.
The artwork, based on a photograph Rodríguez-Gerada took of a local girl "making a pure and simple wish for the future," is located beside Titanic Belfast, a visitor attraction that opened last year on the site of the shipyard where the Titanic was built.
Rodríguez-Gerada, whose previous works include a giant portrait of Barack Obama on a Barcelona beachfront, says his work aims to use the language and codes of advertising to bring attention to social issues. "The size of the piece is intrinsic to the value of its message," the artist says.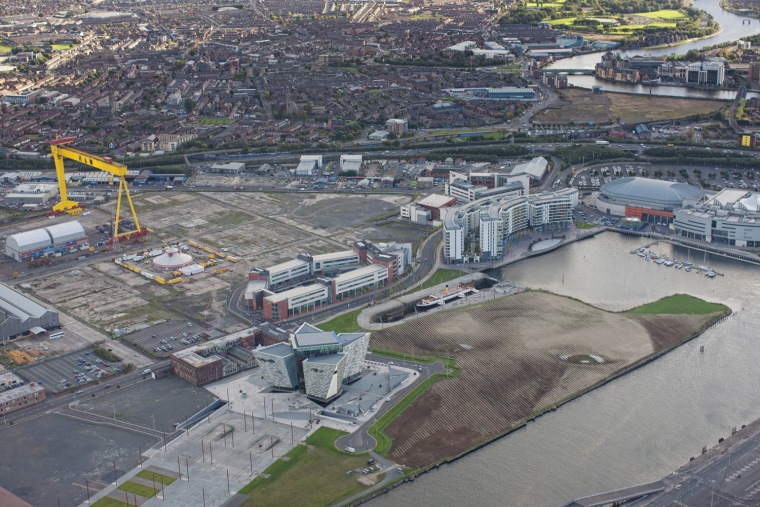 Related:
Northern Ireland's famed murals take a more peaceful tone