Photographers in northern latitudes are reveling in an early dose of auroral glow — and the rest of us can bask in their reflected glory. 
"Still can't believe we had such auroras already in August!" Finland's Thomas Kast wrote on his Facebook page, which features his photos of the northern lights.
In Sweden, Göran Strand jumped into his car and headed for the wilderness to catch the show on Aug. 28. "The entire sky was filled with aurora," he wrote on his blog.
The spectacle is just getting started: Over the Labor Day weekend, an upsurge in geomagnetic activity could produce heightened auroral displays in high latitudes, according to the National Oceanic and Atmospheric Administration's Space Weather Prediction Center. And the northern lights traditionally get better as the nights lengthen, leading up to the equinox on Sept. 22.
To keep tabs on the aurora forecast, check out NOAA's Ovation map and POES auroral map. And to catch the highlights of the northern lights, look through SpaceWeather.com's aurora gallery as well as the imagery below.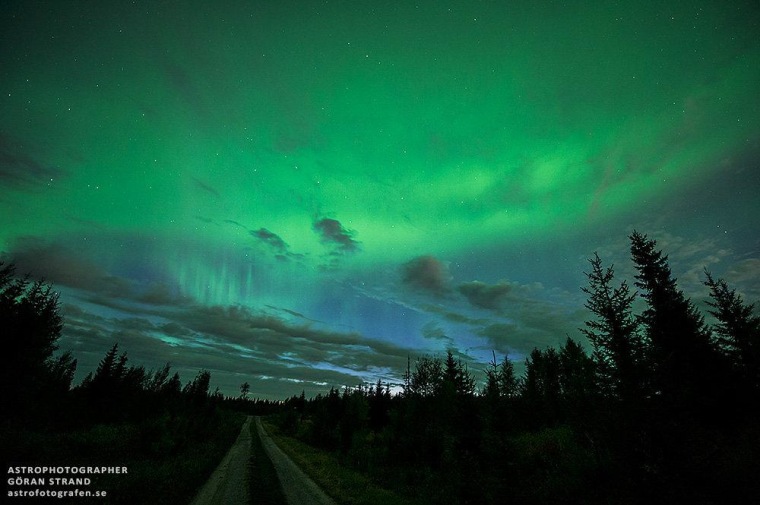 More auroral glories:
Alan Boyle is NBCNews.com's science editor. Connect with the Cosmic Log community by "liking" the NBC News Science Facebook page, following @b0yle on Twitter and adding the Cosmic Log page to your Google+ presence. To keep up with NBCNews.com's stories about science and space, sign up for the Tech & Science newsletter, delivered to your email in-box every weekday. You can also check out "The Case for Pluto," my book about the controversial dwarf planet and the search for new worlds.