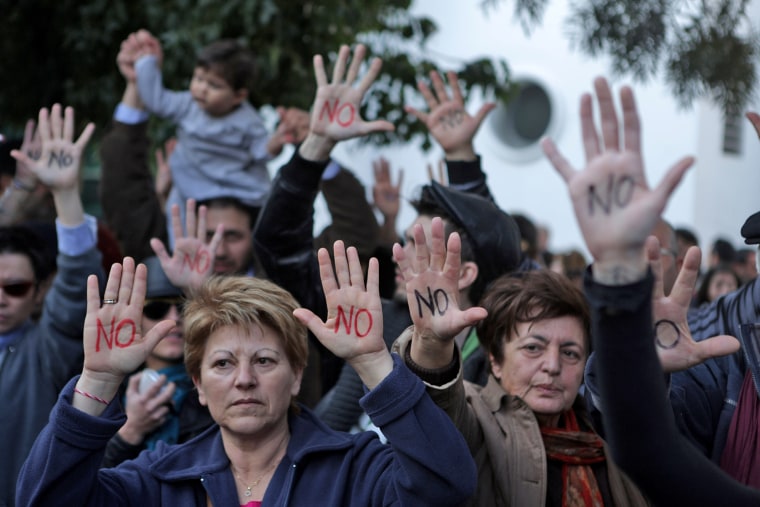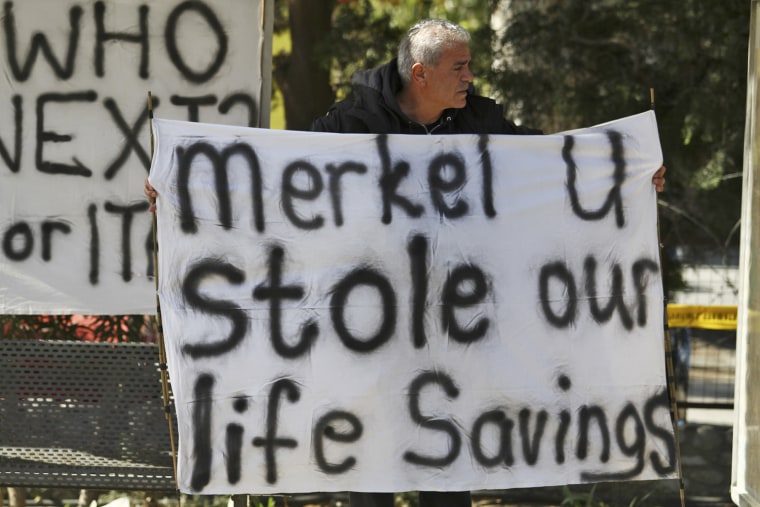 By John W. Schoen, NBC News
The explosive backlash to the latest European bailout – this one for tiny Cyprus – will have limited impact on U.S. consumers, businesses and investors.
But the aftershocks are a potent reminder than the ongoing European crisis – relatively dormant in recent months – is far from over.
The latest $13 billion chapter in the Europe's efforts to reverse the economic free fall of its most heavily indebted members came with a nasty, surprise kicker. Read full story.