By Ayman Mohyeldin, Charlene Gubash and John Newland, NBC News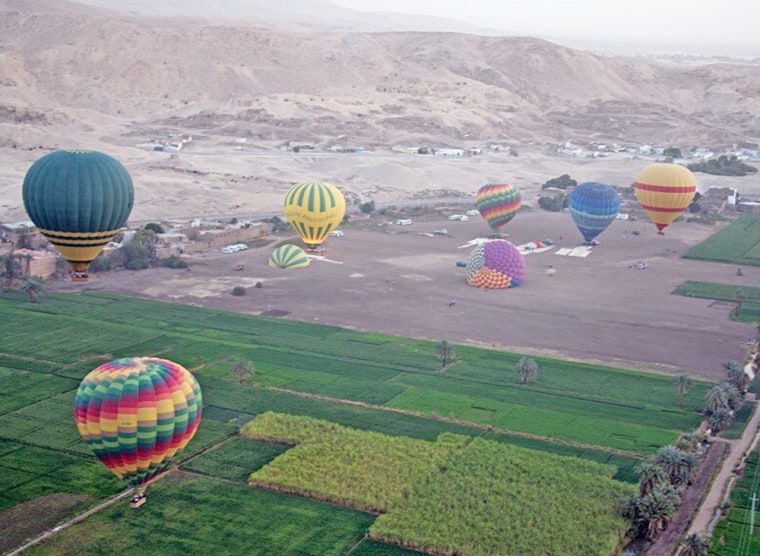 A hot air balloon carrying foreign tourists caught on fire while it was in the air near Egypt's ancient city of Luxor, killing 19 people, officials said Tuesday.
The blazing balloon crashed to the ground early Tuesday morning, Gen. Mamdough Khaled, director of security for Luxor Governorate said in a statement, according to initial reports.
Khaled said that Luxor International Hospital had received 19 badly burned bodies. Health officials initially said 18 people died, but later said one injured person had succumbed to their injuries. Continue reading.