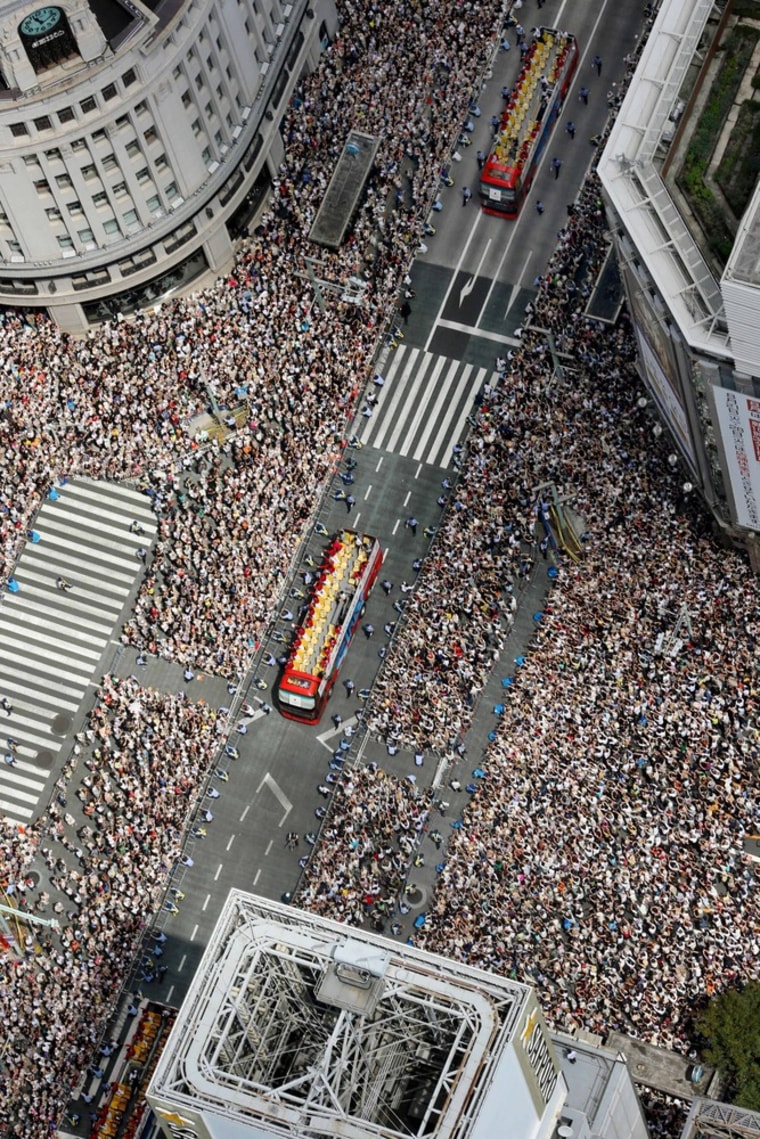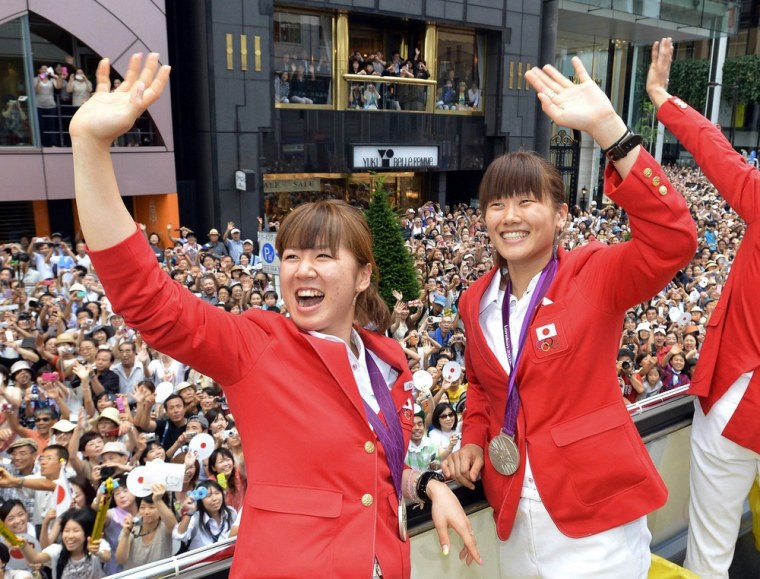 The Japan Olympic Committee (JOC) held the first ever Olympic medallists parade hoping it will boost the city's bid to host the 2020 Summer Games.   
Reuters reports: Japan's Olympic medallists brought downtown Tokyo to a standstill on Monday in an open-top bus victory parade witnessed by around 500,000 flag and fan-waving supporters.
The convoy of five buses caused gridlock as fans and shoppers in Tokyo's upmarket Ginza district help celebrate Japan's record haul of 38 medals (seven gold, 14 silver and 17 bronze) at the London Olympics. Full story.