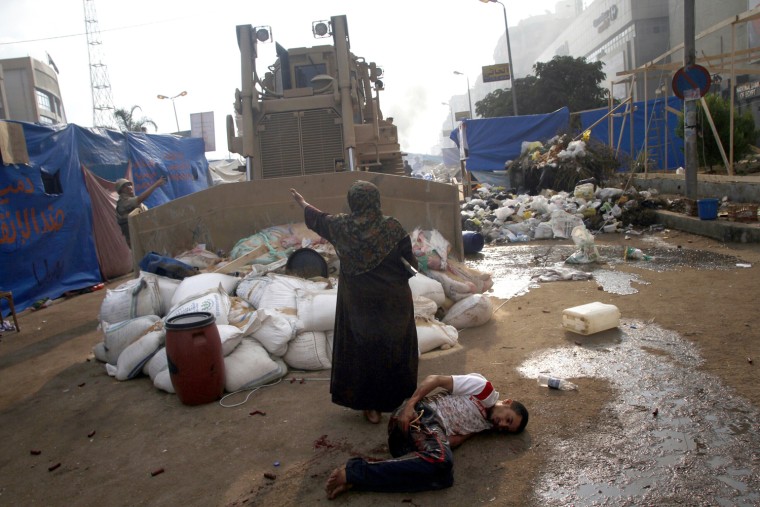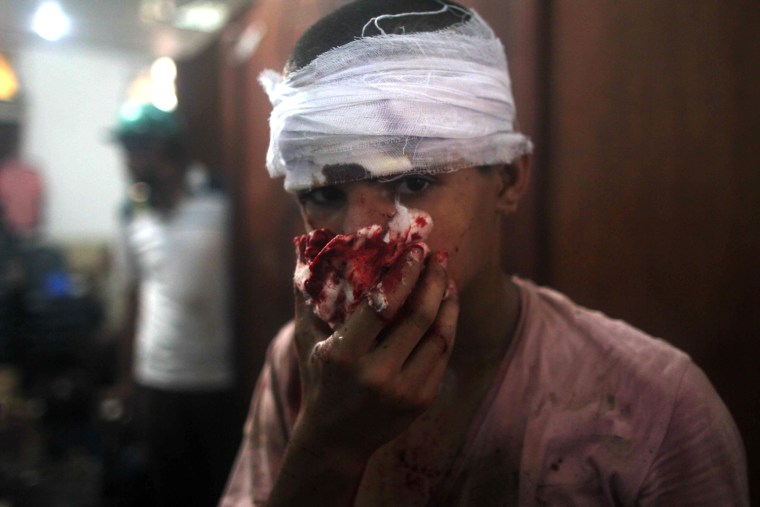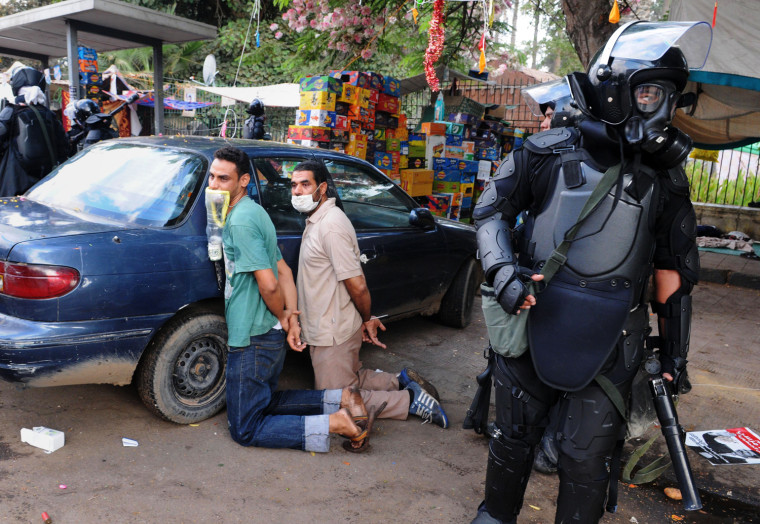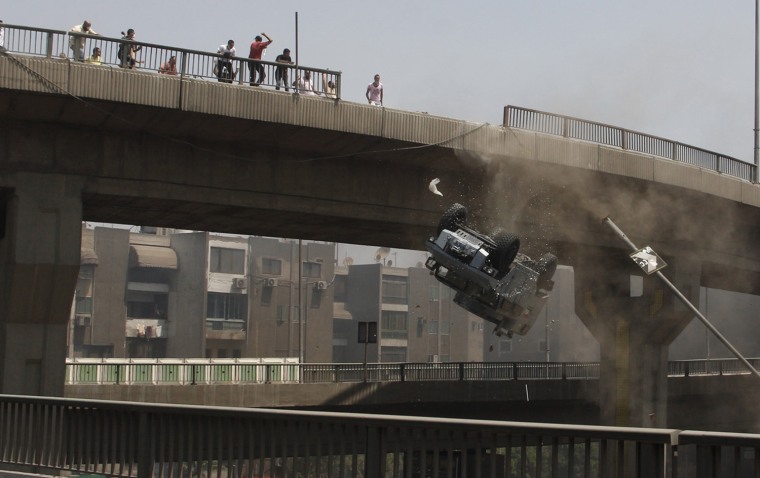 By Charlene Gubash and Ayman Mohyeldin, NBC News
CAIRO – Egypt's capital descended into a chaotic bloodbath Wednesday after security forces moved in on protest camps set up by supporters of ousted president Mohammed Morsi, sparking deadly violence.
A month-long nationwide state of emergency was declared as the interim government tried to maintain order.
At least 95 people were killed and 874 injured, the country's health ministry said, as unrest spread to other parts of the country. Continue reading.