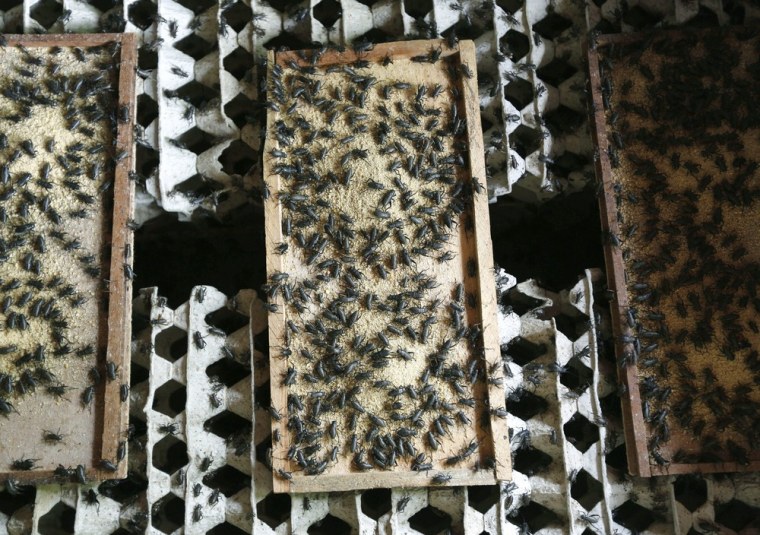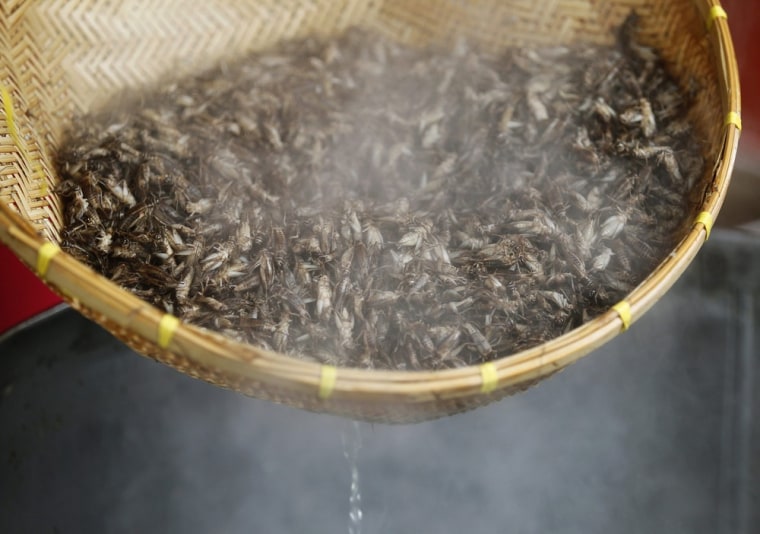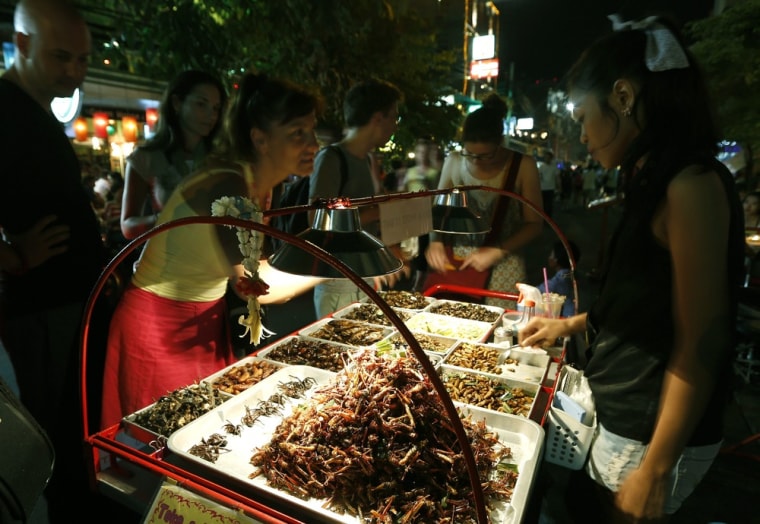 By Narong Sangnak, European Pressphoto Agency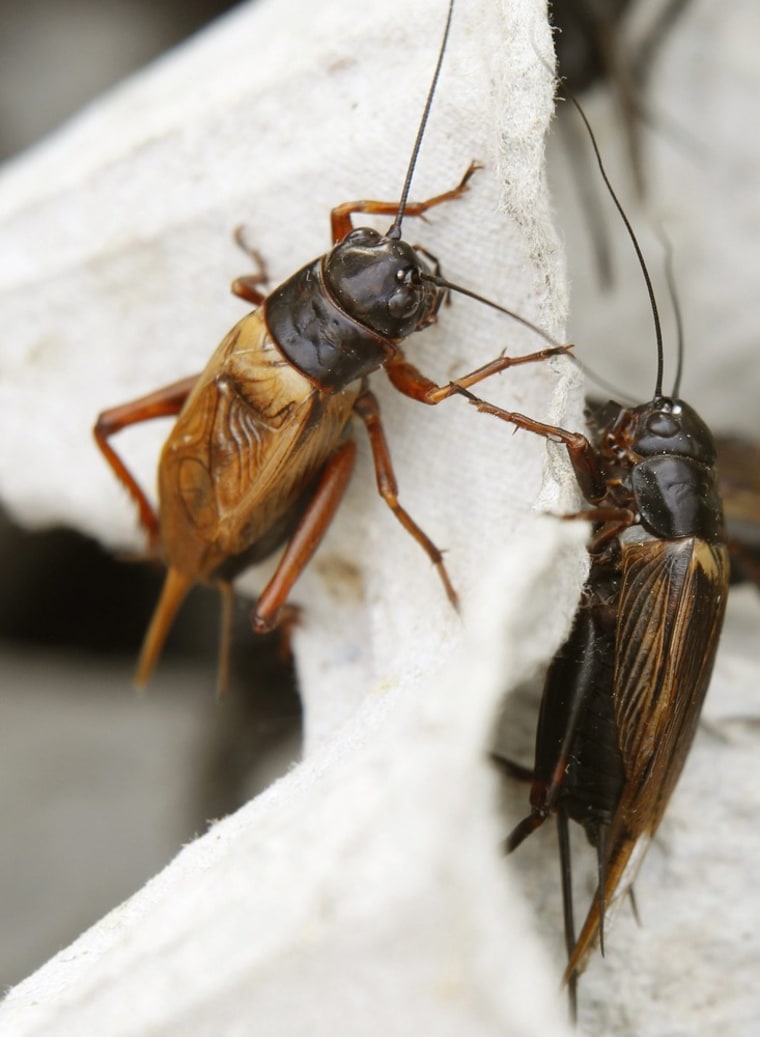 Insects have been on the menu in Thailand for ages, but recently they have migrated from the forests to commercial farms and factories. There are around 20,000 cricket farmers in the northeast of the country. Over the past 15 years, Thailand, a leader in the region in terms of farming insects and processing them, makes an average of 7,500 tons of insects a year. The primary insects include crickets, palm weevils and bamboo caterpillars.
Thailand's bug business is relatively well-established with impressive market logistics in place nationwide, but it is also unpredictable. Like other commercially raised animals, crickets are vulnerable to illnesses and weather changes, but, unlike chickens and cattle, little is known about farming them.
Insects are becoming a popular snack at tourist spots, such as Khao Sarn Road, a backpacker's hangout in Bangkok and are generally sold on carts on the street along with other delicacies such as water bugs and silk larvae. Upcountry, they are sold in stalls along the highway. Crickets are typically deep-fried in oil and then sprinkled with lemongrass slivers and chillies. They are crunchy and taste like fried shrimp.
The United Nation's Food and Agriculture Organization has been promoting insects as an alternative source of food for both people and livestock for the past decade. Not only does this type of farming have less impact on the environment than many other meat source farming, the insects are also very high in protein, vitamins and minerals necessary for a good diet.
The food production will need to increase 60 percent from current levels to meet global food requirements by 2050.
Editor's note: These photos were taken in July. EPA made them available to NBC News today.