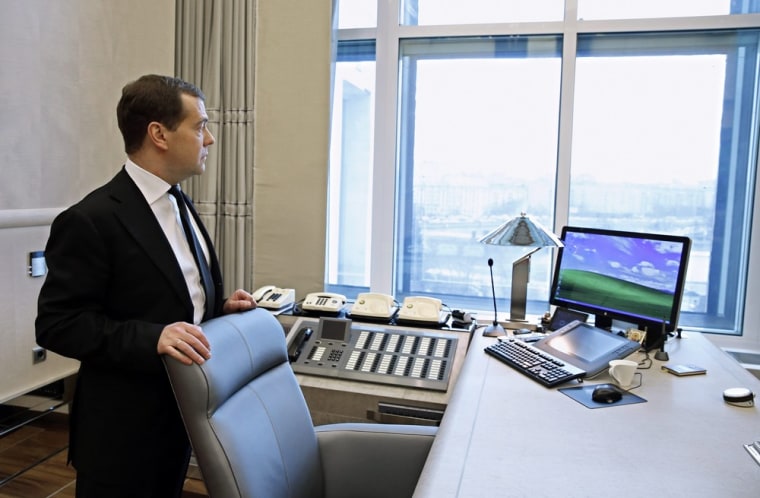 As Russian President Vladimir Putin continued a European trip marked by protest, his successor as Prime Minister Dmitry Medvedev was left looking rather wistful at his office back in Moscow Tuesday.
Since Putin and Medvedev swapped jobs in May last year, the latter has found himself out of the limelight and has even found time to indulge his passion for photography.
NPR's Moscow correspondent Corey Flintoff reported earlier this month that Medvedev appears increasingly isolated from the center of power and may have been the target of a campaign to wreck his reputation.
Putin, who was confronted by topless protesters in Germany on Monday, faced further demonstrations in the Netherlands, where 1,000 gay rights activists waved pink and orange balloons and blasted out dance music to condemn Russia's treatment of homosexuals.