This is the dramatic moment showing the once-powerful uncle of North Korean leader Kim Jong Un being hauled away by police from a political meeting.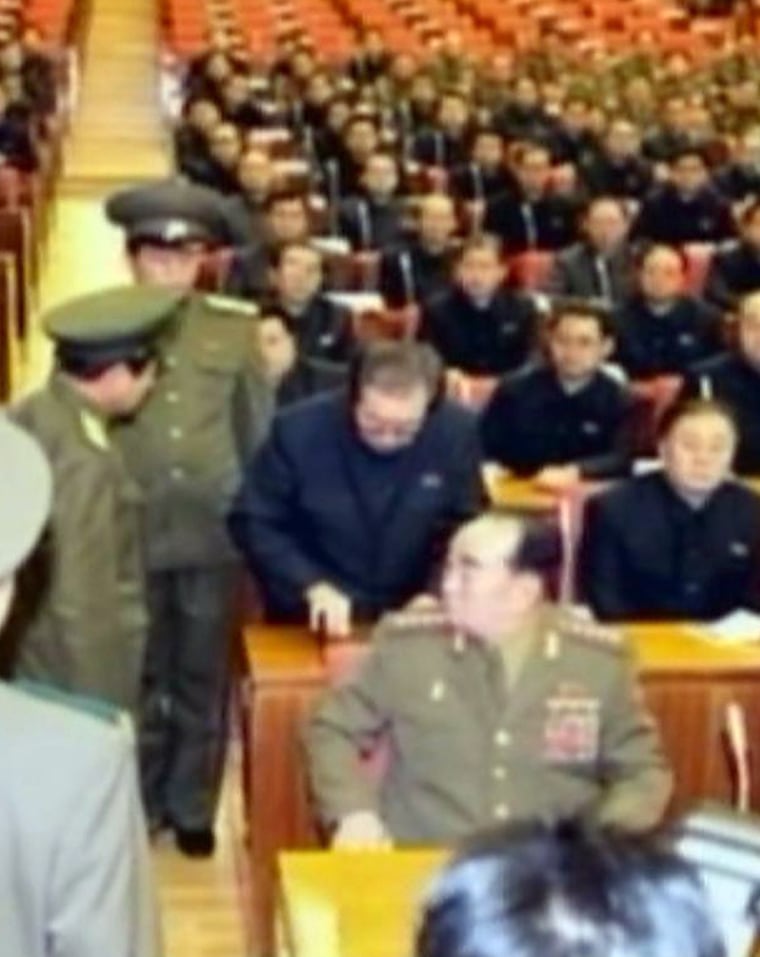 The stunning purge of Jang Song Thaek, 67, once considered the force behind the young leader, delivered a chilling message: No one is beyond Kim's reach, not even family. 
North Korean state-run news agency KCNA announced Monday that he had "led a dissolute and depraved life" and said he had been dismissed for a string of criminal acts including corruption, womanizing and drug-taking.
"Jang and his followers committed criminal acts baffling imagination and they did tremendous harm to our party and revolution," the agency said in a report following a meeting of the ruling Workers' Party politburo on Sunday.
Kim Jong Un attended and "guided" the meeting which decided to dismiss Jang from all his posts and expel him from the Workers' Party, KCNA said. 
"Affected by the capitalist way of living, Jang committed irregularities and corruption and led a dissolute and depraved life," the news agency added, saying the decision to remove him was also based on his mismanagement of the country's financial system and corruption. 
"Jang pretended to uphold the party and leader but was engrossed in such factional acts (such) as dreaming different dreams and involving himself in double-dealing behind the scenes," KCNA said.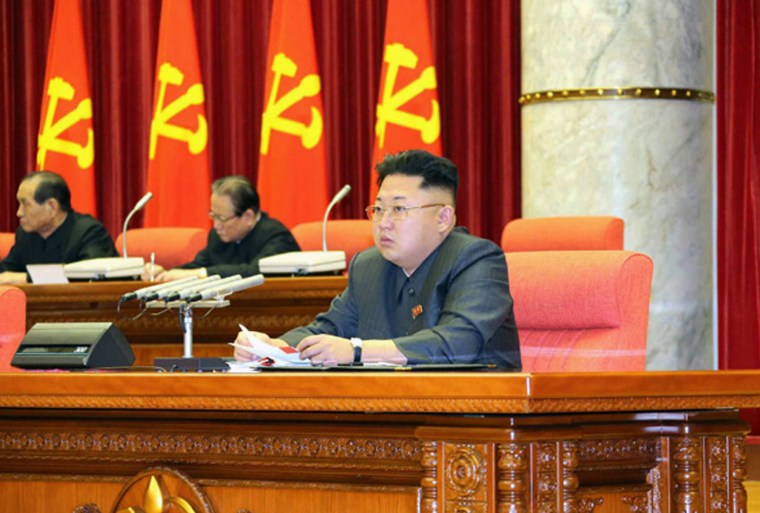 This is far from Kim's first purge. Several defense ministers and army chiefs have been replaced as the Workers' Party has asserted control over the military after 17 years of military-first rule under late leader Kim Jong Il. 
But the ouster of Jang sends the strongest signal to anyone seeking to challenge Kim Jong Un. 
Jang was seen as a regent figure as Kim Jong Un was being groomed to succeed his father. He rose in party and military ranks alongside his baby-faced nephew, often dressed in a trim white general's uniform and standing within arm's length of Kim on field visits and at state events. 
But his public appearances have tapered off sharply this year and he has not been since in official media since early November. He has also been edited out of a documentary called "The Great Comrade," according to South Korea's Ministry of Unification.   
Jang can be seen in still pictures taken from the original October broadcast of the movie but there was no trace of him when it was re-shown in December.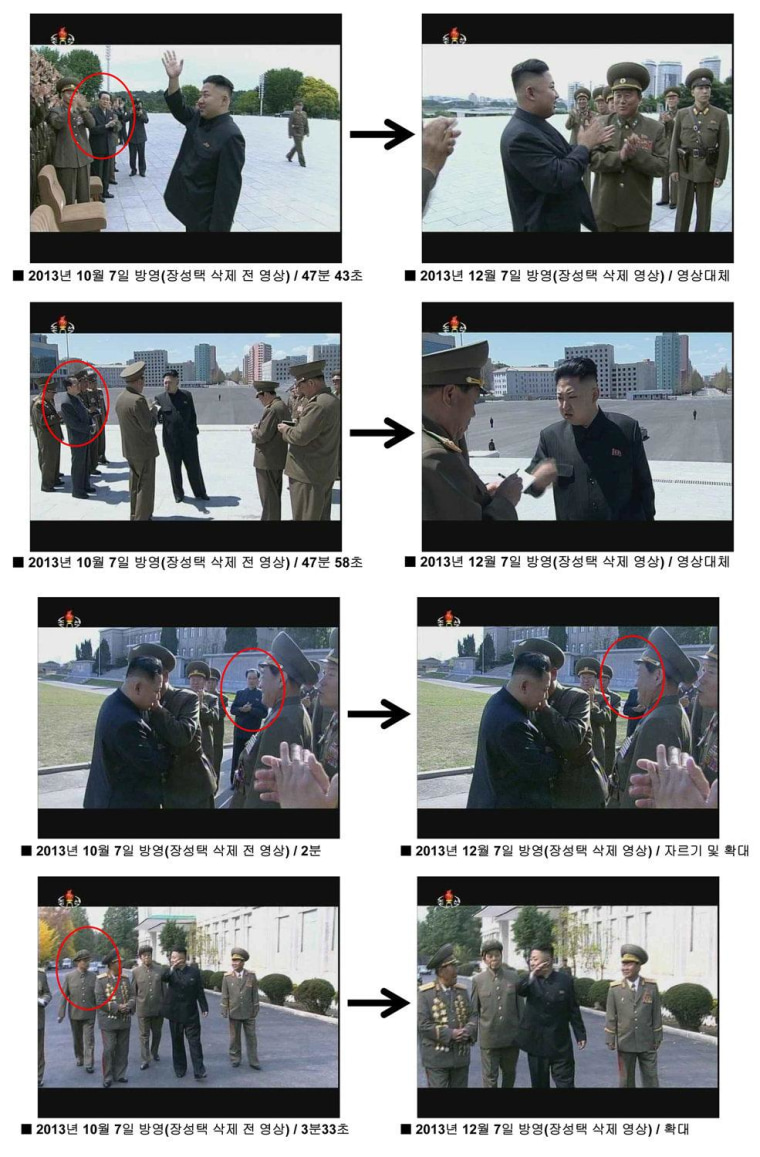 A South Korean official last week said Jang and his wife were likely alive and in no immediate physical danger despite South Korea's National Intelligence Service confirming the public execution of two close aides. 
Reuters and The Associated Press contributed to this report. 
Related: