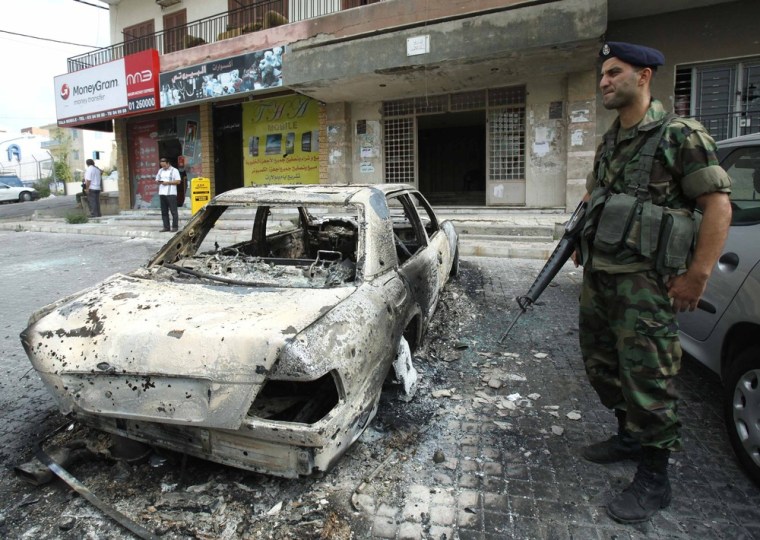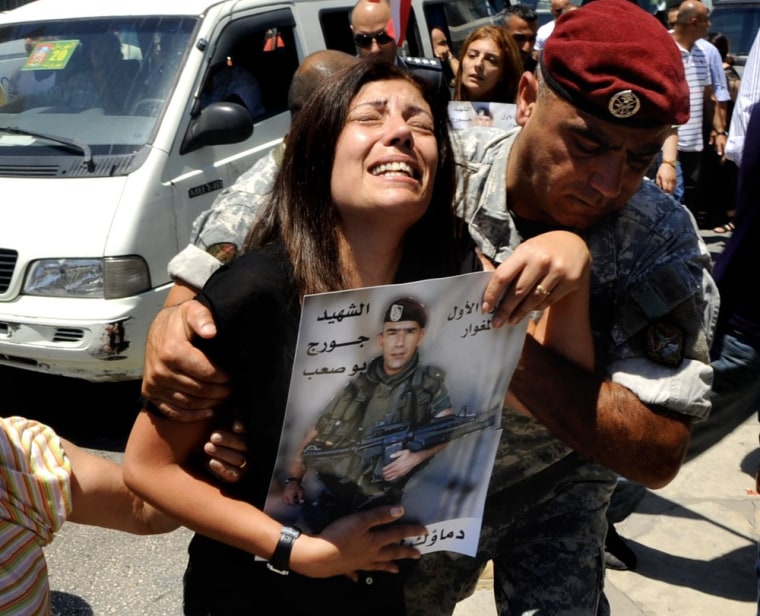 By Bassem Mroue, The Associated Press
BEIRUT — Lebanese troops detonated booby traps at a complex captured from followers of a hardline Sunni cleric on Tuesday, securing the area after two days of fighting that left dozens dead in the port city of Sidon.
Soldiers who blocked off several office and residential buildings around the mosque where Ahmad al-Assir once preached told reporters they were clearing the complex of explosives. An Associated Press photographer on the scene heard several explosions and saw black smoke billowing during the operation.
Official reports said at least 17 soldiers were killed and 50 were wounded in the fighting while more than 20 of al-Assir's supporters died in the battle, according to a security official who spoke on condition of anonymity because he wasn't authorized to talk to reporters. Read the full story.