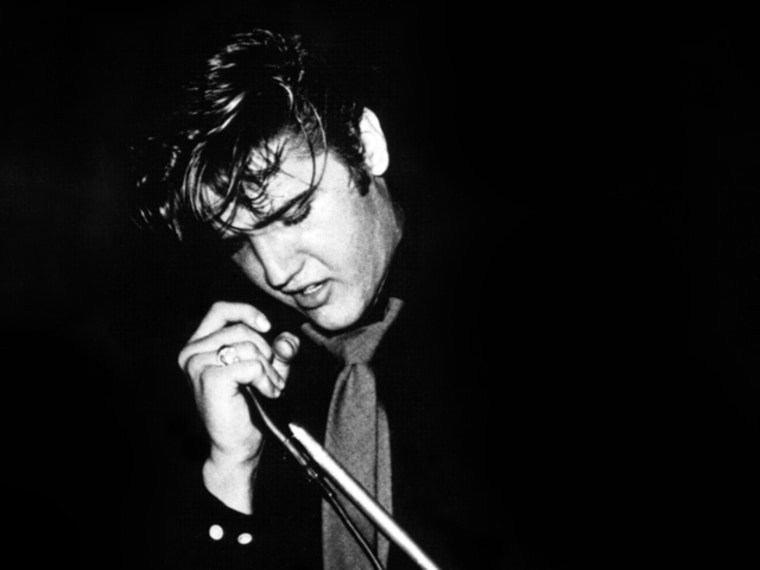 Elvis Presley faithful from around the world flock to Memphis, Tenn.  to visit Graceland, the home of the "King" who died 35 years ago Wednesday. A candlelight vigil is held every Aug. 15 to marks his death and is the high point of Elvis Week, a celebration of his life and career.
This year, fans got a surprise welcome from the King's former wife and daughter, Priscilla and Lisa Marie Presley.
Fans held up lit candles, illuminating their faces in orange light as they stood in the street outside the gates of Graceland, Elvis' longtime home and his burial place.
    
"You should see this from our point of view. It's amazing," Priscilla Presley said, standing alongside Lisa Marie. "The candles are lit. It's truly a sight to behold."
•Sign up for the msnbc.com Photos Newsletter