Swiss light artist Gerry Hofstetter projected pictures of the Titanic on a giant iceberg off Greenland to mark the 100th anniversary of its maiden voyage.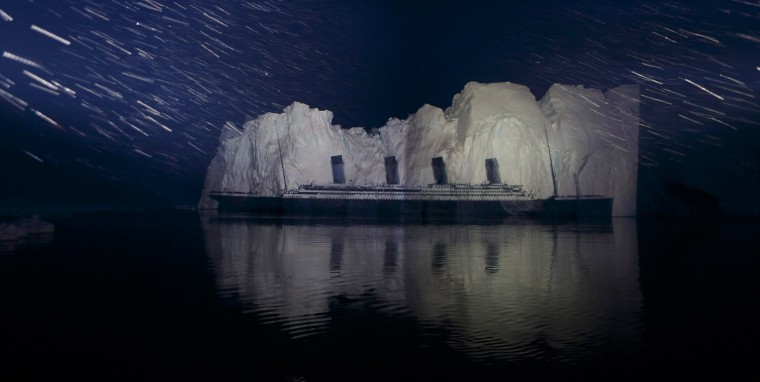 Swiss artist Gerry Hofstetter is one of the best-known light artists working today. He uses light to project huge images in unexpected places, like a cross on the famous Matterhorn peak in the Alps, and hieroglyphics on the outside of the pyramids in Giza. His projects transform monuments, buildings and landscapes into something new. Sometimes his work has a serious tone, as when he projected polar bears on melting glaciers, but he also does fun lightshows for clients for events such as festivals and openings. His goal is to illuminate each of the world's greatest monuments and sacred places.
See more of Hofstetter's work on his website.  
See photos of a projection in Switzerland by Hofstetter for the Jungfrau railway's anniversary on PhotoBlog.
Related content: