Soldiers protect her around the clock from rebel attacks, but an 81-year-old grandmother — the last Buddhist in a Muslim village — vows she will never abandon her home, defying a wider separation of communities in Thailand's insurgency-hit south. 
Since violence erupted in the Muslim-dominated Thai deep south in 2004, Jiaw Pongthawil has seen her Buddhist neighbours flee Baan Ga Doh, a remote village in a security "red zone" in Narathiwat province.
She is now the only Buddhist among 1,200 Malay Muslims.
"I'm afraid. I have been attacked many times... but I have nowhere else to go. This is my property. This is my land," she says, her voice faltering. Read the full story.
-- Agence France Presse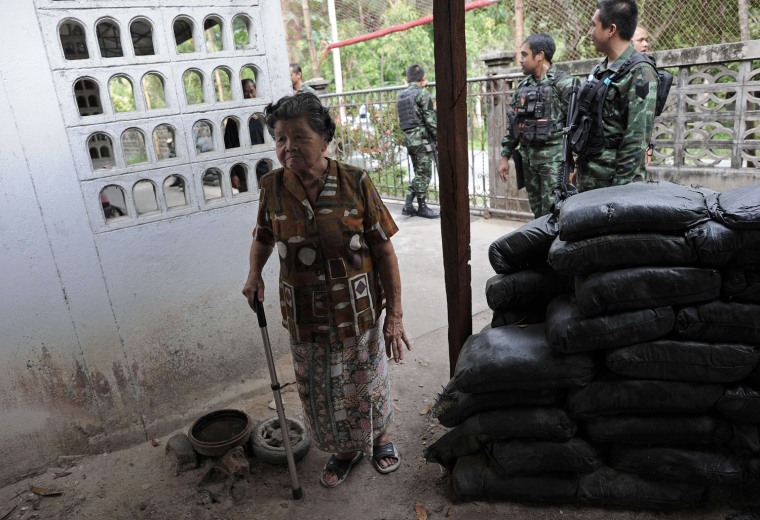 EDITOR'S NOTE: Images taken on September 18, 2013 and made available to NBC News today.