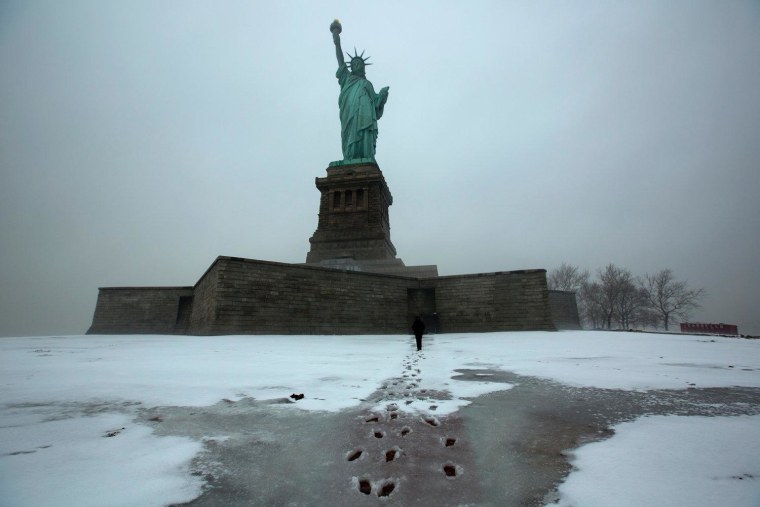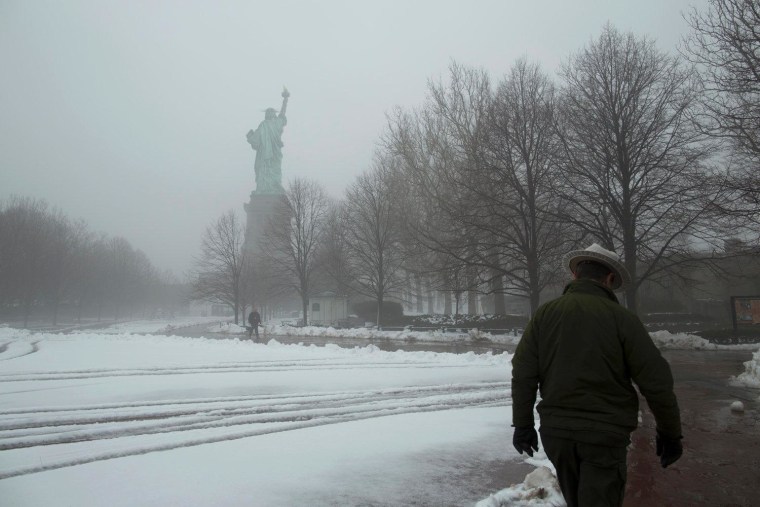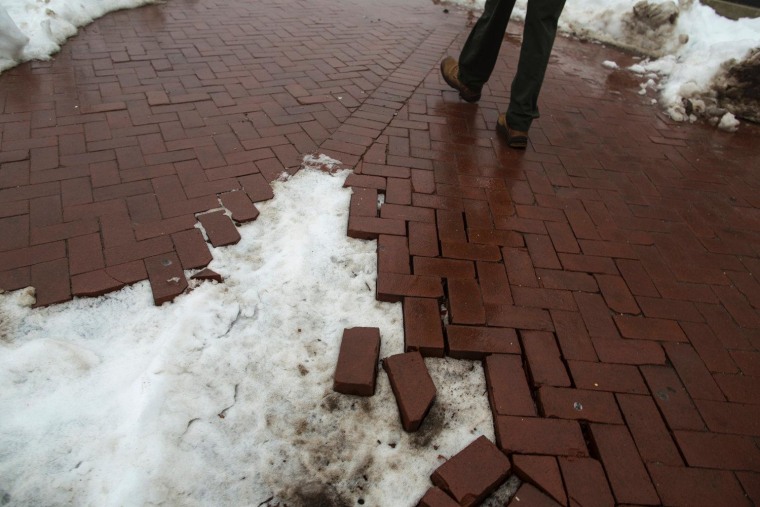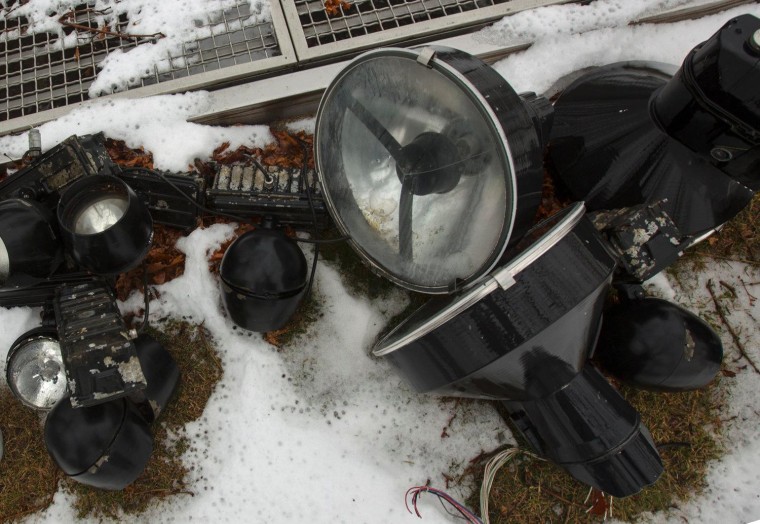 By Andrew Rafferty, NBC News
The Statue of Liberty no longer towers over huddled masses these days. Instead, at her feet sit atop dumpsters filled with debris, piles of dirt and bricks ripped from the walkway that once led tourists around Liberty Island.
More than three months after Hurricane Sandy devastated parts of New York and New Jersey, the symbol of American exceptionalism still stands on an island full of rubble. Lady Liberty escaped the storm unharmed, but like so many Sandy victims, her home was destroyed. About 75 percent of Liberty Island was submerged. Nearly all the island's infrastructure was destroyed by water that was more than five feet deep over some parts of the 12-acre island.
Neighboring Ellis Island has no upended sidewalks or debris anymore, but it will take a long time to repair the electrical system and infrastructure of the sprawling complex that welcomed 12 million immigrants to America.
Both islands have been closed indefinitely to visitors.
Despite the visible disarray, officials say they have recently turned a corner. The cleanup is largely complete, the damage is documented, and some relief money will soon start coming in to begin repairing millions of dollars worth of damage. Details of a final plan for the parks reopening will likely come within the next two weeks, according to park officials. They are hopeful the Statue of Liberty will be open by summer.
But not knowing when Lady Liberty will welcome visitors again has caused frustrations, both for those who work in the park and for politicians who view the landmark as a revenue source for the New York economy. Earlier this month, Sen. Chuck Schumer, D-N.Y. asked the Department of the Interior to set a hard and fast timetable for reopening the statue.
"The Statue of Liberty is still shuttered more than three months after Sandy struck the city and tourists, businesses and all New Yorkers need to know that the end is in sight," read a statement released by Schumer this month.
The National Parks Service and the vendors that cater to the island stand to lose at least several million dollars in ticket, concession and souvenir sales, park officials estimate. They've already lost two of their busiest times of the year -- Thanksgiving and Christmas. Even on a cold February day between 7,000 to 8,000 people will brave the Hudson River to view some of America's best known landmarks. As the weather gets warmer, everything gets busier. Last year the Statue of Liberty welcomed 3.7 million visitors.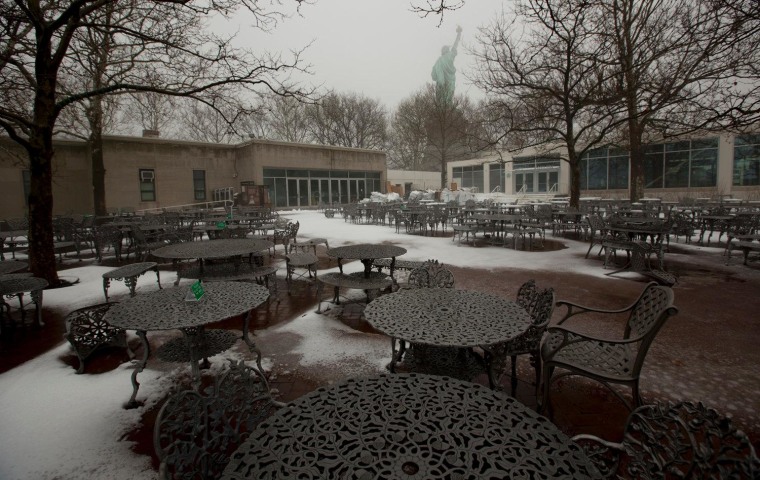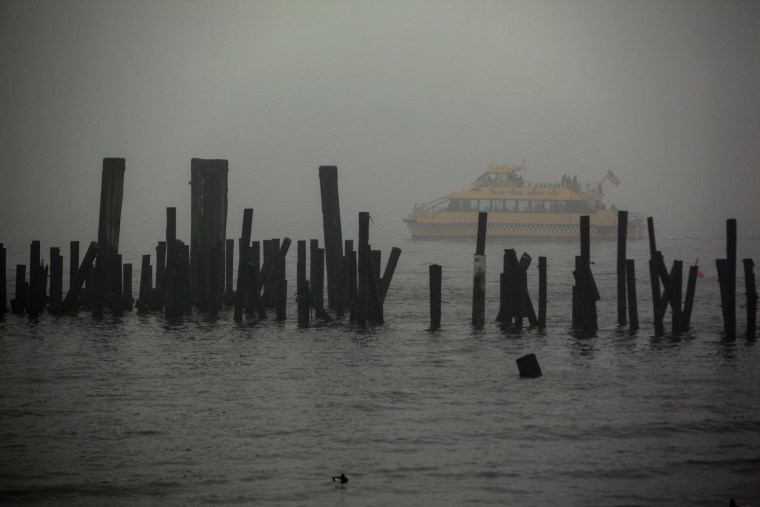 Those numbers are not lost on David Luchsinger, superintendent of the Statue of Liberty and Ellis Island. He understands the toll that the prolonged closure has taken on the 450 employees and contractors who worked at the Statue of Liberty and Ellis Island before Sandy.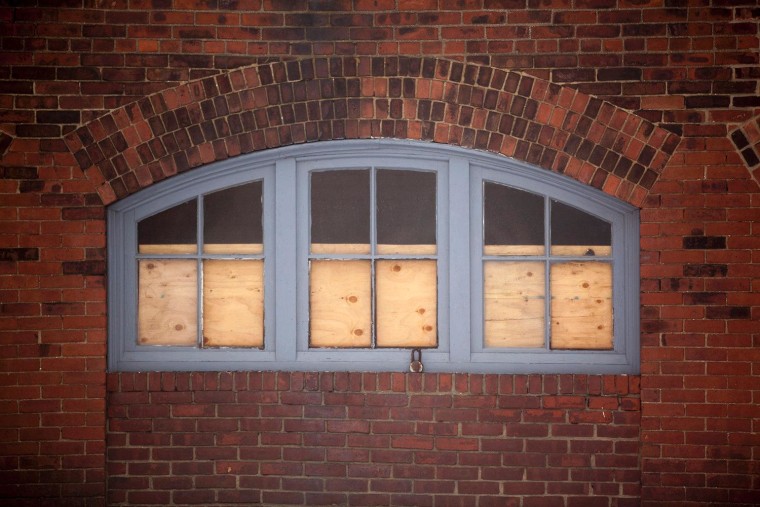 "We want it opened as soon as Sen. Schumer and everybody else does, and we're going to get it open as quickly as we can, and we're hoping that by the summertime we'll at least have the Statue of Liberty back open," Luchsinger said.
But Luchsinger's focus has been not only on rebuilding, but improving. Before coming to New York, Luchsinger spent three years in Louisiana helping the recovery effort from Hurricane Katrina and getting through Hurricane Gustav and Ike.  And for him, attention needs to be placed not only on repairing, but on preparing so that when the next storm hits, this type of devastation will not occur. That means elevating electrical and HVAC systems to prevent flooding from knocking them out again and looking into putting a gas line underground to Liberty Island.
"That's what's taking so long, we want to make sure that when we put things back, we put them back the right way," said Luschsinger.
For most of the past three months, the superintendent has had the task of telling media, members of government and the public that no timetable exists. Just this week, the Department of Transportation announced $28 million in emergency relief funding that will partially go toward repairing Liberty Island's two docks.
"The tourist season means jobs and customers - and we want to help make sure popular parks and tourist destinations in New York and New Jersey are as accessible as possible and open for business," Federal Highway Administrator Victor Mendez said in a statement.
The announcement set off a new round of speculation that Lady Liberty could be open to the public by Memorial Day. But Luchsinger, thanking the Department of Transportation for the aid, said that "the many other necessary repairs" will keep the park closed indefinitely.
Also, it took 91 days after the storm hit Oct. 29 for Congress to pass a $50.5 billion relief package.
"Now that Congress has given us the funding, you know, we're in a position to start making things happen finally," said Luchsinger. But he is quick to point his team did not wait for a check to get to work. Almost as soon the storm moved out, the cleanup effort began. An incident command team took to the islands, working out of their cars.
While progress is slow but sure on Liberty Island, much larger Ellis Island will take well beyond summer to get up and running. The silver lining is that none of museum's more than one million artifacts was lost. After the storm, the valuables were shipped to a museum archival center in Landover, Maryland, and there are no plans in place for bringing them back anytime soon.
Many of the employees who worked on Ellis Island and the surrounding parks now operate out of Federal Hall, still without phone lines.
Members of the parks department were getting ready to celebrate in the days leading up to Sandy. For the past year, the interior of the monument had been closed for a $30 million renovation that made it more accessible to visitors with disabilities. On Oct. 27, the monument's 126th birthday, visitors were again able to peek through Lady Liberty's crown. Thankfully, since there was no damage to the statue during the storm, none of the new renovation will need repair.
"The secretary [of the Interior Department] and I were celebrating one day and crying in our beer the second," joked Luchsinger. "But I know this park will come back, and I know it will be better than it was."
Slideshow: Recovering after Sandy