Traveling by plane this holiday season? Take a moment to tip your hat to the Wright brothers. On Dec. 17, 1903, Orville and Wilbur Wright became the first to fly with a pilot aboard a powered, heavier-than-air machine.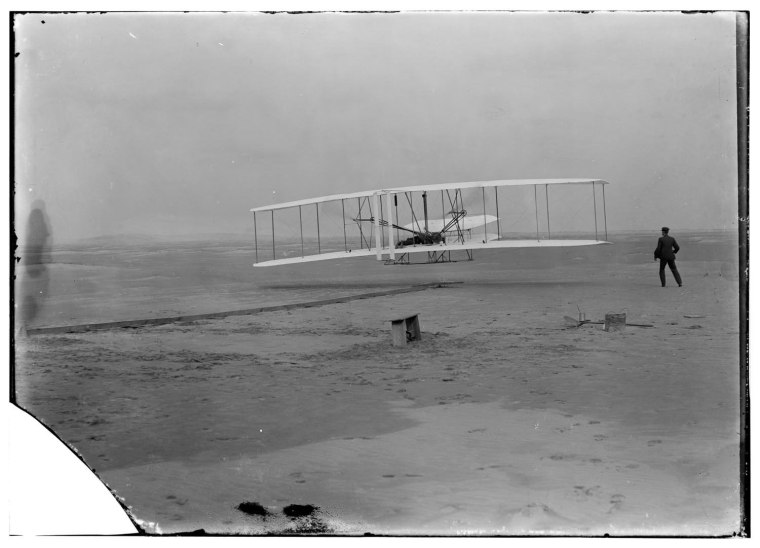 With Orville at the controls and Wilbur mid-stride, this image shows the Wright Flyer (barely) airborne over Kitty Hawk, N.C.. The flight lasted 12 seconds and spanned 120 feet. Wilbur and Orville Wright had invented the first successful airplane.
Should you happen to be in Washington DC, the Wright Flyer is on display at the Smithsonian's National Air and Space Museum.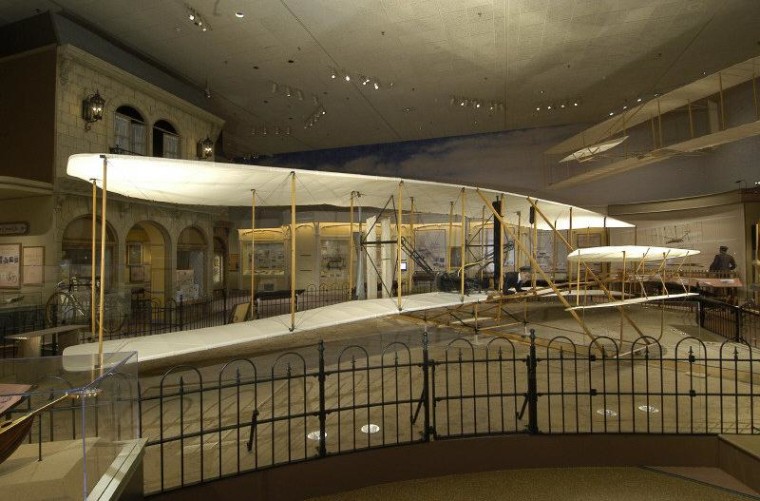 You might also like:
Wright Brothers interactive on the Smithsonian website
History of flight: Humankind's fascination with flight.
The month in Space pictures: Extraterrestrial dreams
Style in the skies: Flight attendant fashion over the years