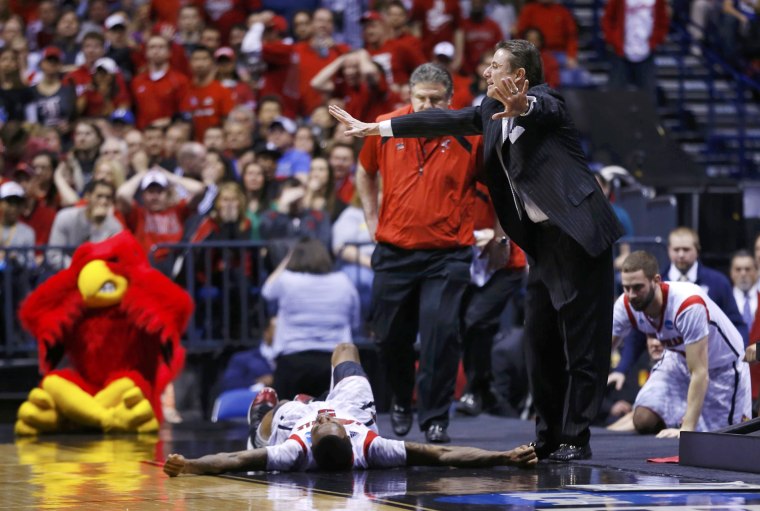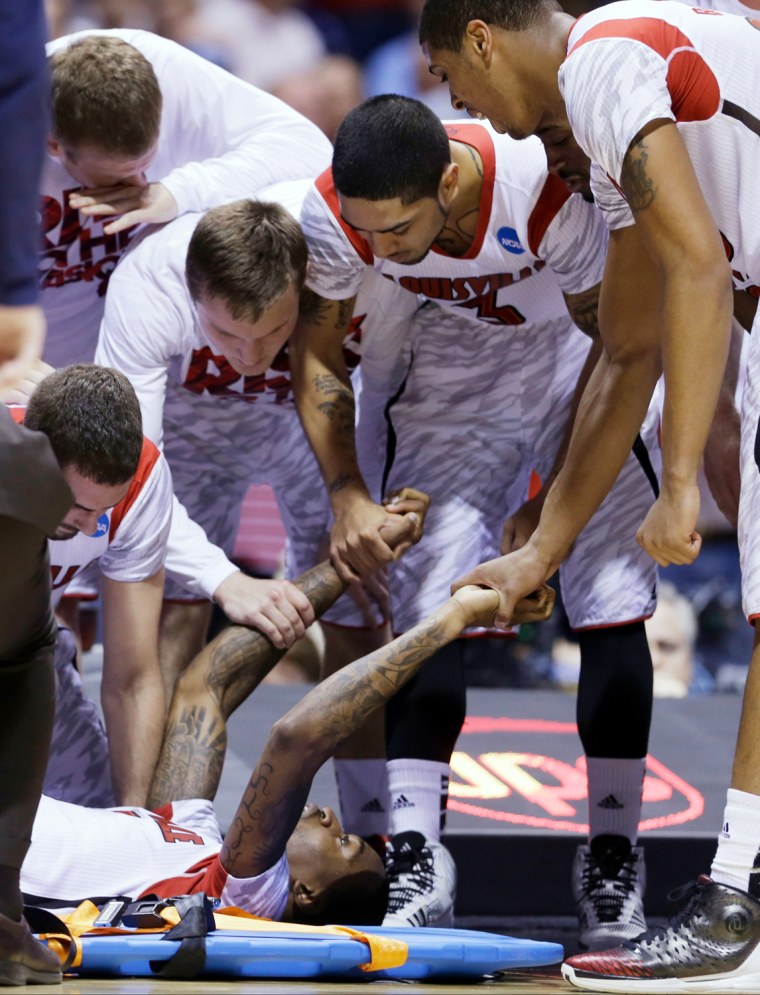 By Rob Dauster, CollegeBasketballTalk on NBCSports.com
Kevin Ware was taken off the court on a stretcher in the first half of Louisville's regional final against Duke on Sunday afternoon after suffering the worst injury I've ever seen in a sporting event.
After challenging a three that Tyler Thornton took from the wing, he landed wrong on his right leg and suffered a compound fracture. His shin bone was protruding through his skin.