Beauty clinics catering to men are thriving in the Philippines, part of a booming market for male cosmetics in the Asia Pacific region.
Expensive facial treatments, pimple injections and whitening products are not within everybody's price range, but even rural menfolk are making an effort.
"We already have dark skin, we'll be ugly if we get even darker," said Romeo Apelado, 59, a fisherman wearing a worn-out mask made of pieces of fabric sewn together and a long-sleeved shirt to protect his skin from the sun, as he set out to fish for six to eight hours every day.
Read more at Reuters' Photographers Blog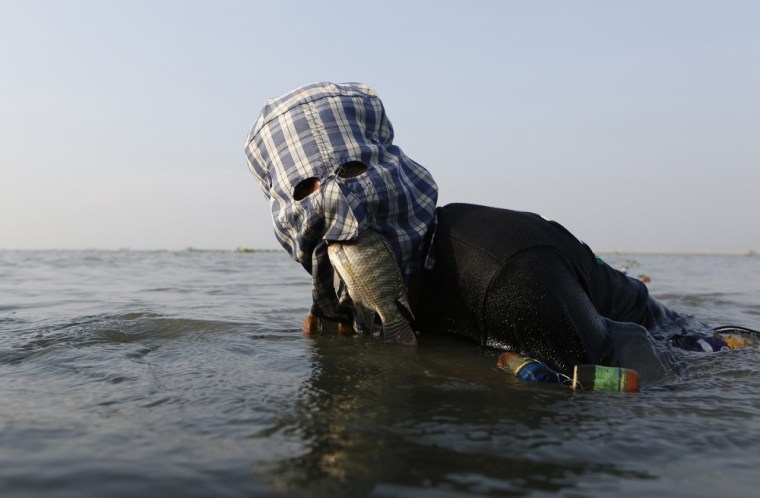 EDITOR'S NOTE: Pictures taken May 22-27, 2013 and made available to NBC News today.