Some 2,000 illegally trafficked elephant tusks and hundreds of finished ivory products erupted in a ball of fire Tuesday as Cameroonian authorities conducted what was believed to be one of the largest burnings of poached wildlife goods in African history.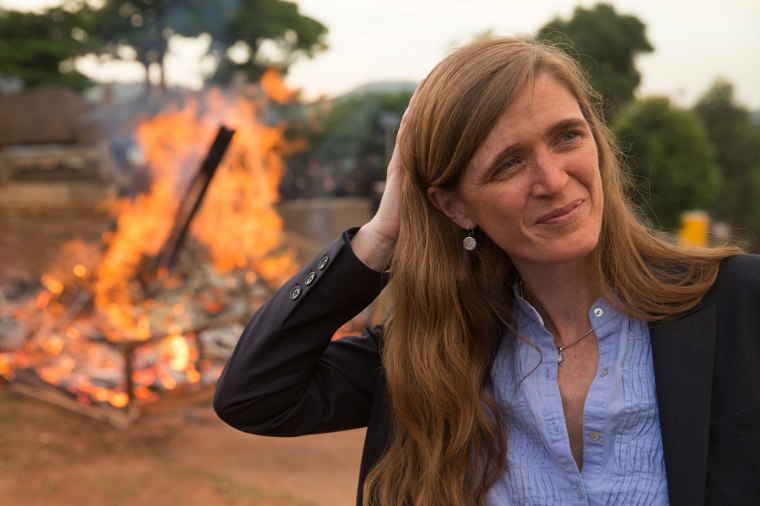 Setting the pyre aflame in a sandy square in Cameroon's capital, Samantha Power, America's U.N. ambassador, joined Cameroonian officials in hailing the ceremony as symbolic of their commitment to win the war against illegal smuggling of animal products.
Central Africa's forest elephants have declined in number by two-thirds between 2002 and 2012.
"All of our countries can and must do more," Power said. The burning sends a clear message, she added, that "the only place ivory belongs and the only value ivory has is on elephants."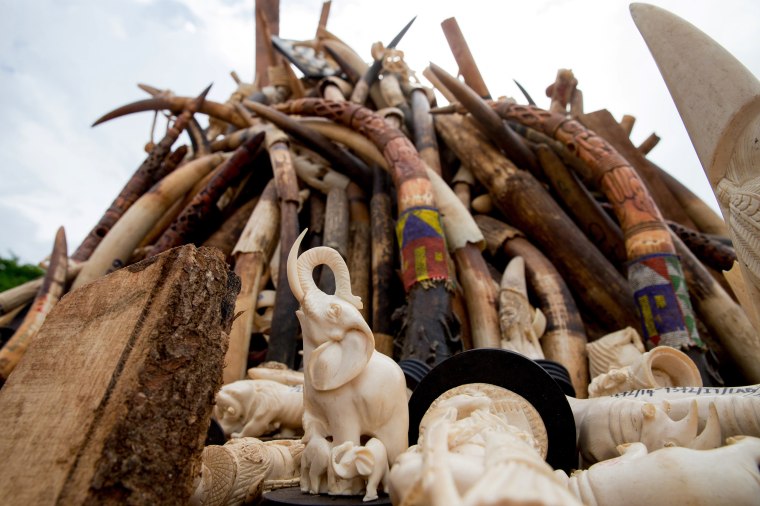 The heap included ivory chess boards, beads, totem poles and even miniature elephant sculptures, all intermixed with the raw tusks. Cameroonian officials said the pile totaled 3.5 tons of tusk alone, though that figure couldn't be verified. What's certain is the merchandise was worth millions of dollars. The pyre will burn for three days.
Ivory-burning ceremonies aren't a gesture universally appreciated - even in Cameroon. Some wonder why the valuable tusks aren't reused in some capacity, given the elephants are already dead.