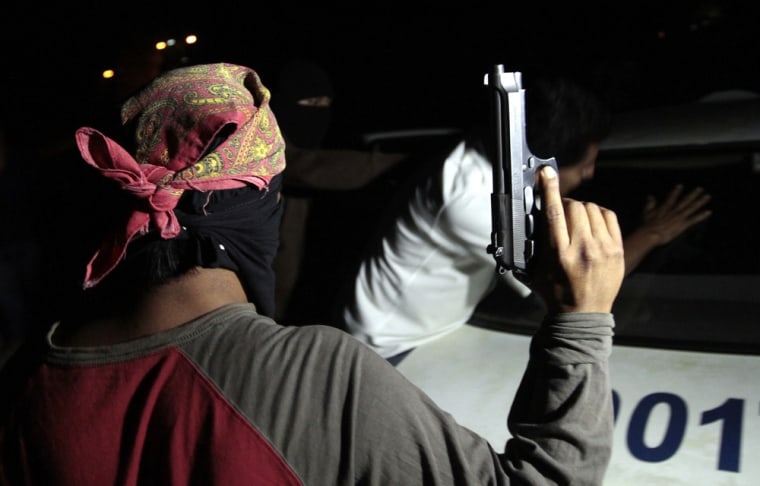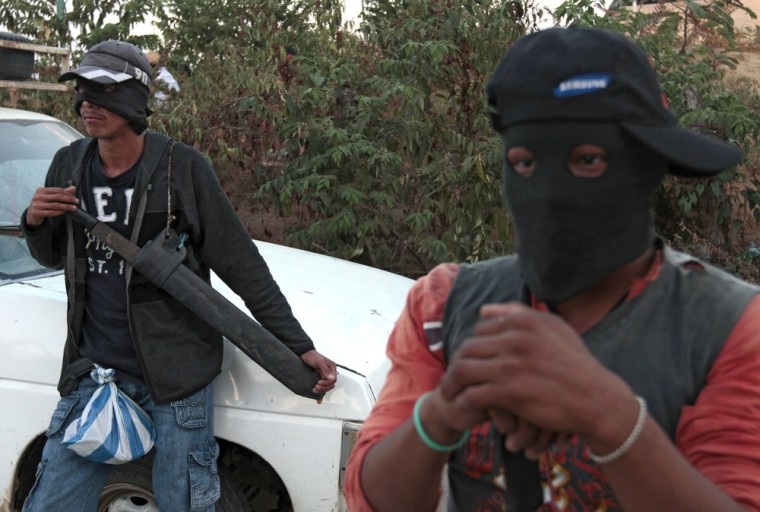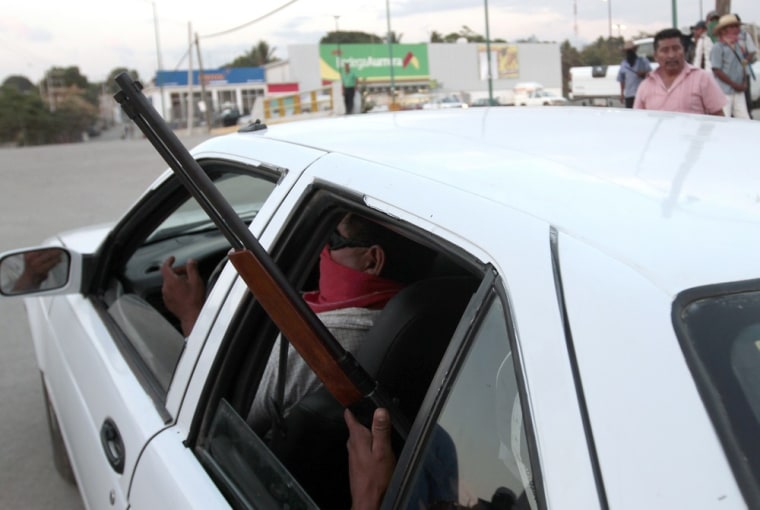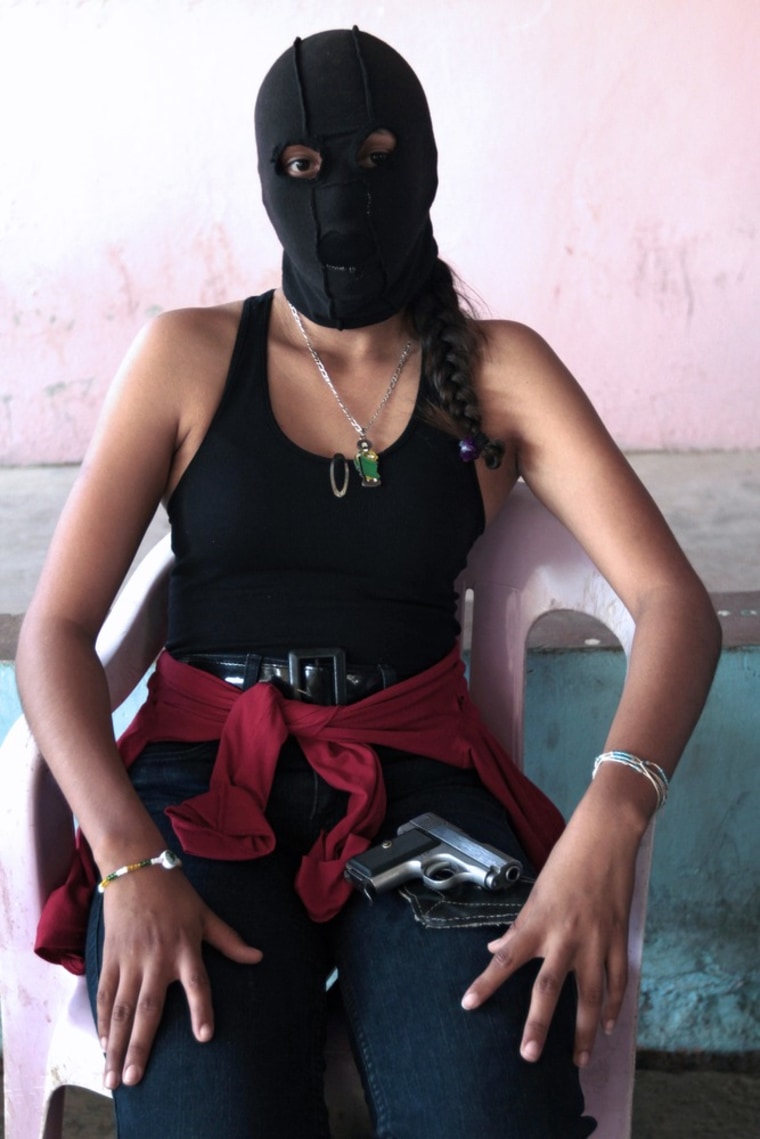 Hundreds of men and women in the southern Mexico state of Guerrero have armed themselves with rifles, pistols and machetes to defend their villages against drug gangs that local police are unable or unwilling, to stop.
"There isn't one of us who hasn't felt the pain ... of seeing them take a family member and not being able to ever get them back," said the young civilian self-defense patrol member, who identified himself as "just another representative of the people of the mountain." Continue reading Associated Press article.
Guerrero, home to the Pacific resort town of Acapulco, has been one of Mexico's hardest hit states by drug violence, which has left more than 70,000 people killed across the country since 2006.
--Getty Images, Associated Press