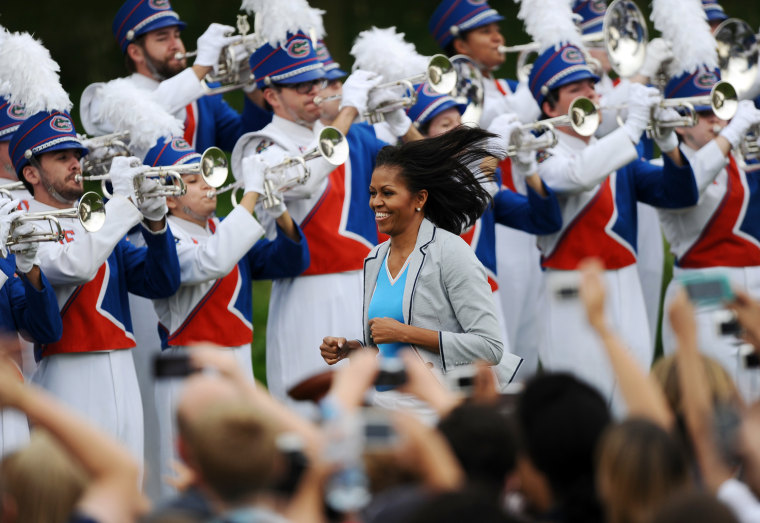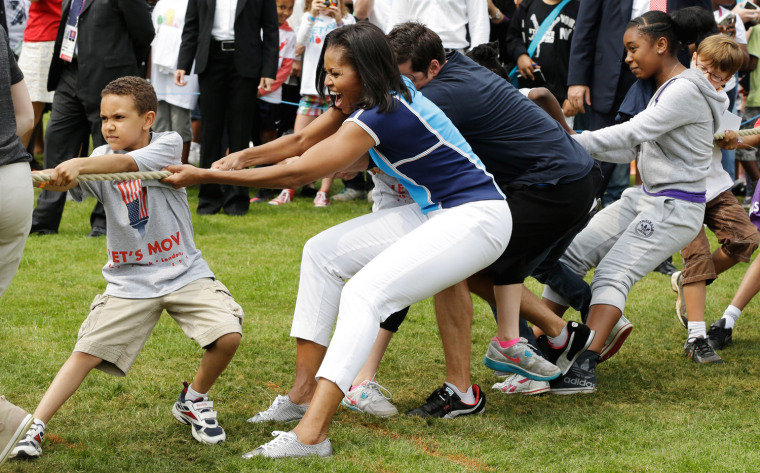 Reuters -- LONDON - "Being here is otherworldly for me, you know. I am still so inspired by all of you. I am still in awe of everything you have achieved," First Lady Michelle Obama told American Olympians on Friday.
She added with a smile: "Try to have fun. Try to breathe a little bit. But also win, right? In the end winning is good."
The highlight of her visit as the lead of the U.S. Olympic delegation will be the Opening Ceremony - a three-hour extravaganza at the Olympic stadium built in a previously run-down area of east London.
Related links: