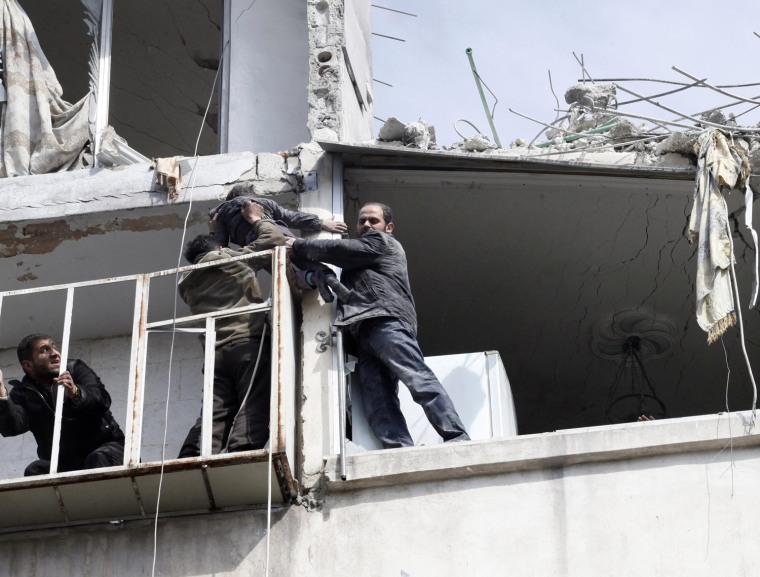 By Reuters
A jet missile hit the al-Myassar neighborhood of Aleppo, Syria, on Wednesday. A "Scud-type" missile killed at least 20 people in Aleppo yesterday, according to opposition activists.
As the uprising against President Bashar al-Assad, now a civil war, nears its two-year mark, rebels also landed three mortar bombs in the rarely-used presidential palace compound in the capital Damascus, opposition activists said on Tuesday.
The United Nations estimates 70,000 people have been killed in the conflict between largely Sunni Muslim rebels and Assad's supporters among his minority Alawite sect. An international diplomatic deadlock has prevented intervention, as the war worsens sectarian tensions throughout the Middle East.
A Russian official said on Tuesday that Moscow, which is a long-time ally of Damascus, would not immediately back U.N. investigators' calls for some Syrian leaders to face the International Criminal Court for war crimes. Continue reading.
Previously on PhotoBlog: